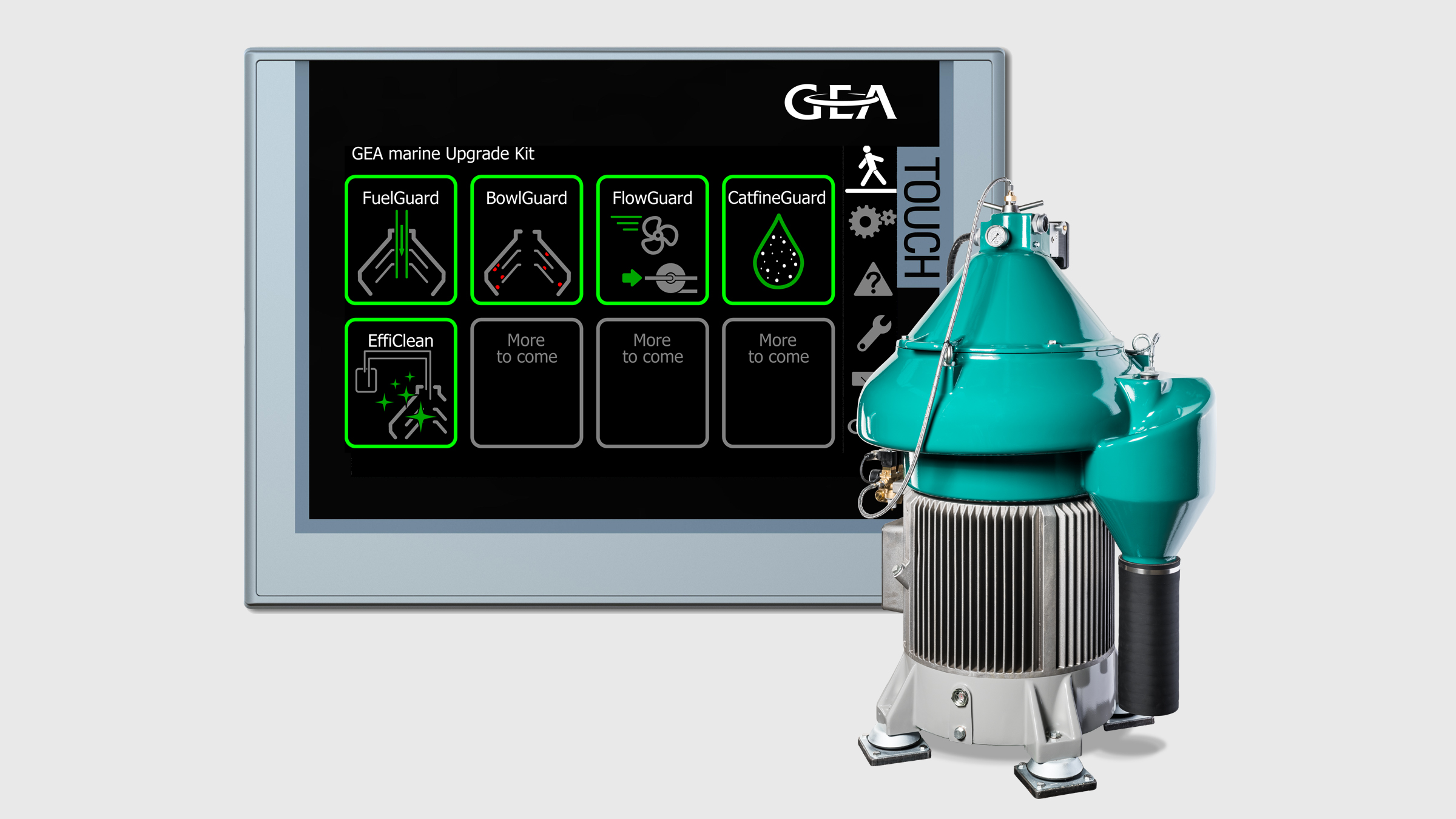 GEA has recently introduced the GEA marine Separator prime, which comes with the company's Upgrade Kit and helps to optimise the separator functionality, improve the carbon footprint and make cost savings.
The GEA marine Separator prime with Upgrade Kit is a further development of the company's GEA marine Separator with integrated direct drive which was launched in 2018, the successor of its established OSE Separator (E-type) for fuel and lube oil treatment onboard ships.
GEA centrifugal separators specialise in fuel and lube oil treatment, bilge water treatment and sludge removal in marine applications. They have high accelerating power to ensure reliable performance and economical operation of marine engines even under harsh conditions.
Based on the CWA 15375 standard, the company says the GEA marine Separator offers high levels of separation efficiency, the best certified flow rates (CFR) on the market and is tailored to the dimensions of each customer's machine. The latest generation of centrifuges with integrated direct drive, the GEA marine Separator prime, offers ship operators an option that is more economical, requires less maintenance and saves space on board.