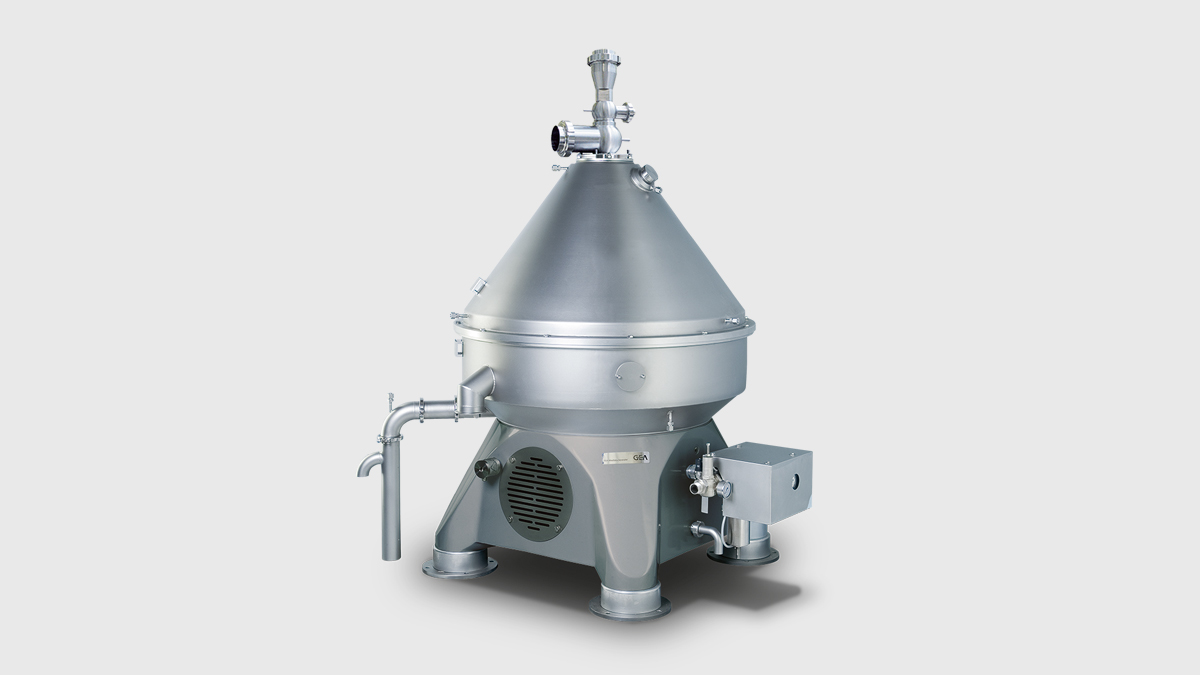 GEA has sold its 500th dairy separator with integrated direct drive to a dairy processing plant in North America. The customer is one of the largest dairy processing companies in the world, turning milk into products such as yogurt, cheese, butter and cream.
GEA has supplied equipment including MSI 350 whey clarifiers and MSI 600 / MSI 700 skimming separators, all of which are equipped with integrated direct drive. The project also includes a three-year service contract. 
"The minimization of product losses and the reduction of energy and water costs were our customer's focus," explains Christian Frahm, Head of Sales Steering & Support Separation – Dairy at GEA. "And based on a total cost of ownership (TCO) analysis and an operating life of about 30 years, our equipment was clearly the best solution for our customer."
With GEA's integrated direct drive technology the power of the motor is transmitted directly to the bowl, resulting in energy savings, reduced space requirements, less maintenance and lower noise levels. Minimum losses were achieved by the GEA proplus system, which extends the ejection intervals significantly and thus maximizes the product yield.
GEA's integrated direct drive can also be augmented with a cooling water recovery system, the energy saving feature GEA ecoop, as well as the company's milk standardization unit, the standomat MC plus.
GEA sold its first separator with integrated direct drive in 2009.