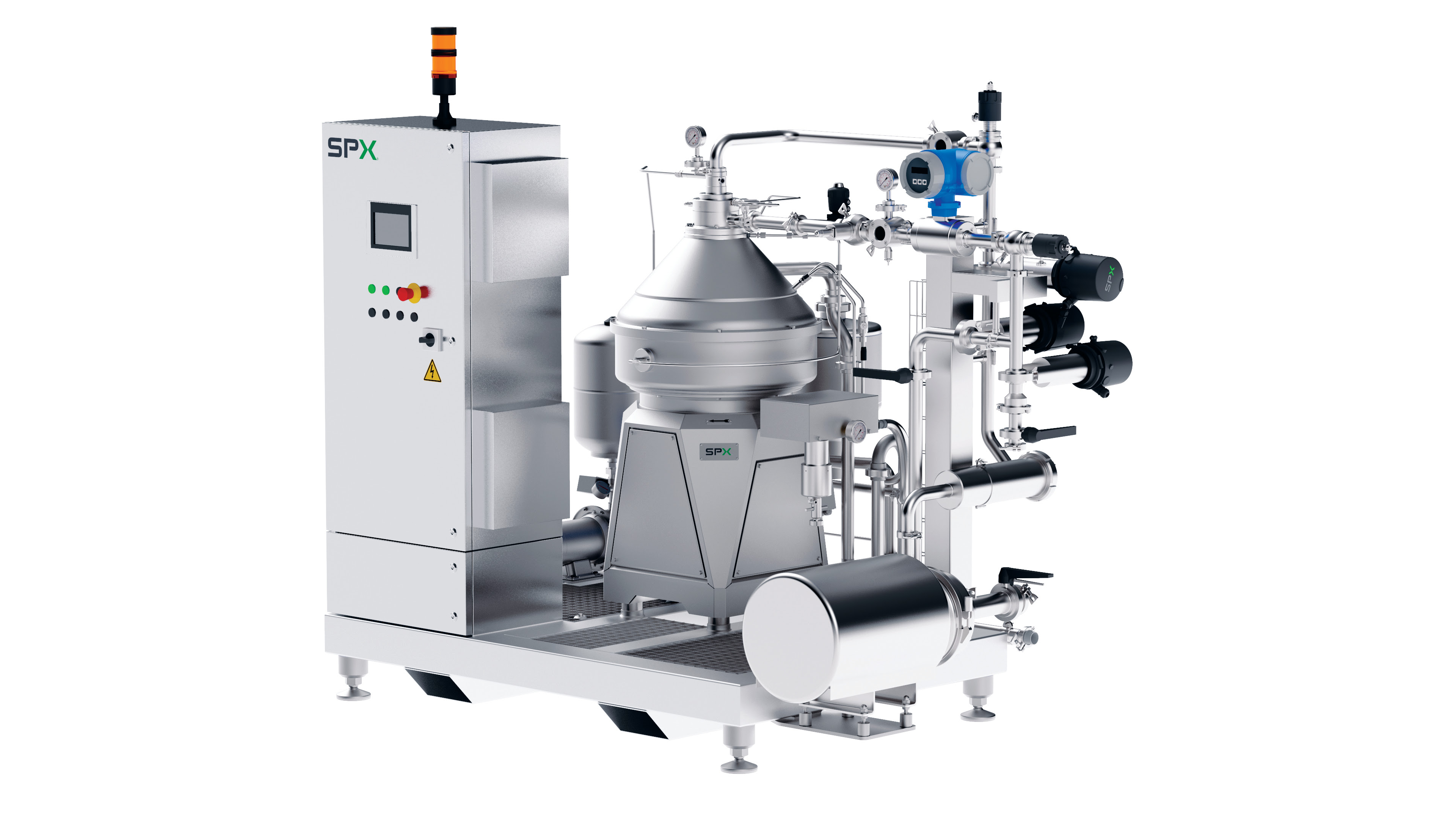 SPX Flow has expanded its Seital centrifuge line with direct drive models which require less energy and maintenance and take up less space and are designed primarily for use in the dairy and brewing industries.
SPX Flow's vertical disk stack centrifuges provide high-performance separation and clarification solutions for the dairy, beverage and industrial sectors. They are used to process applications including beers, wines, teas, milk skimming, whey processing, bacteria clarification and oil refining. Direct drive transmissions offer the possibility for more cost-effective and sustainable operations. 
In the direct drive centrifuge, the motor shaft also functions as the bowl shaft. This eliminates the need for gears, belts or other intervening mechanisms that might otherwise be needed to transfer the energy from the motor to the separation process. Having such a direct connection minimises the loss of energy in the transmission. Additionally, having fewer moving parts makes for a quieter, more space-efficient operation that requires less maintenance. 
Seital direct drive centrifuges are available for a range of Seital centrifuges including separators with milk-skimming capacities of 5–10,000 l/h (1,320–2,642 gal/h) and standardisation capacities of 8–14,000 l/h (2,113–3,698 gal/h).