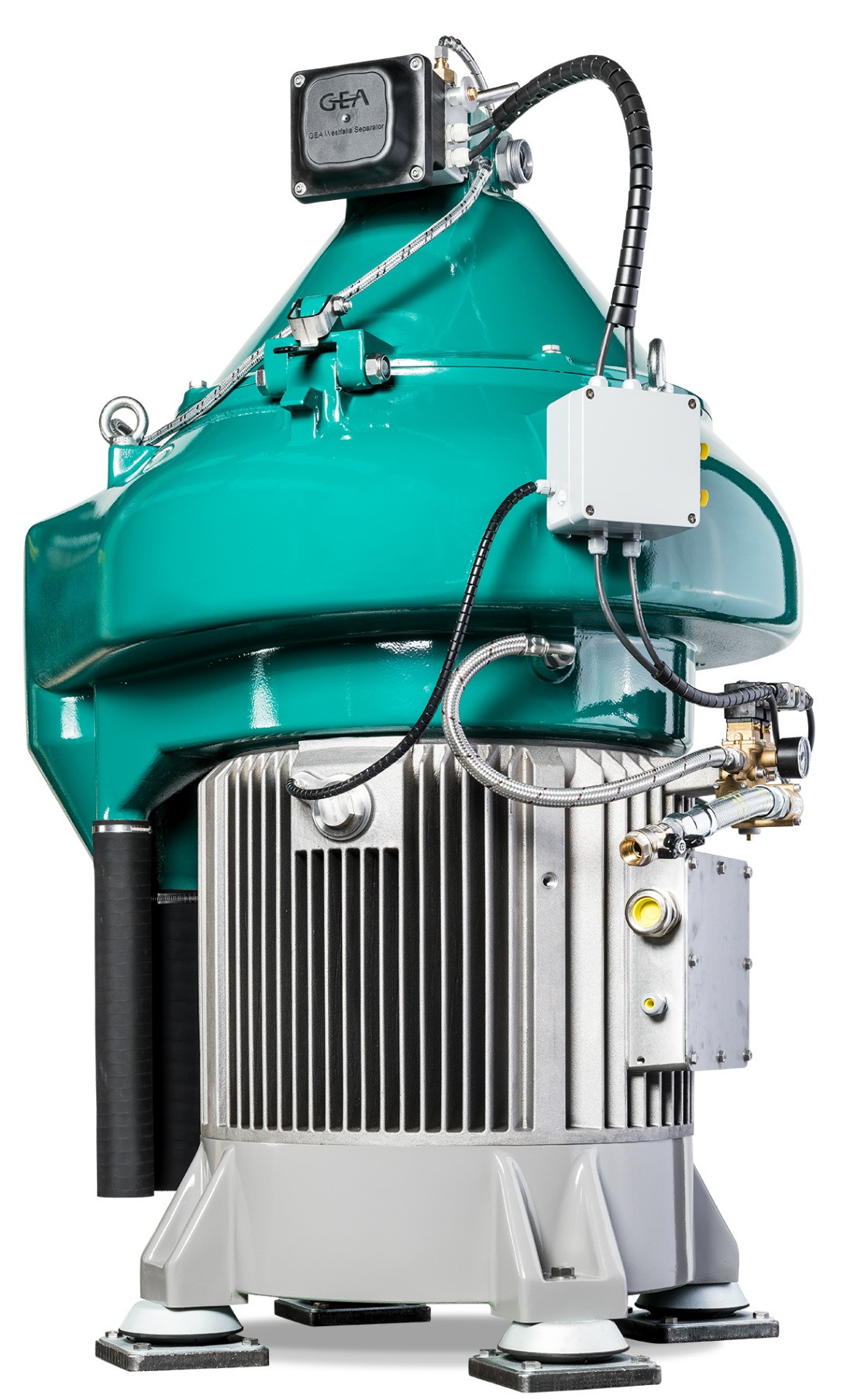 GEA has equipped two Hapag-Lloyd container ships with its marine separator, which was on show at the maritime fair, SMM, in Hamburg last year.
The separator has been successfully used for the last 18 months on two medium-sized container ships in US-China service transfers.
The GEA marine separators 50 and 90 are equipped with integrated direct drive technology which, the company says, reduces maintenance time on the drive by 95%. The new separators treat fuels and lubricating oils for the respective fields of application. In addition, fine-grained catalyst residues from refineries, so-called cat fines, are reduced to a minimum.
The GEA marine separator also has a frequency-controlled synchronous drive. The integrated direct drive achieves efficiency of 96% and a savings potential of up to 30,000 kWh per year per ship. It does not require a belt or coupling, which is the case with older series models. Spindle and motor are now available as a modular exchange unit which simplifies installation and maintenance. It only needs replacing after 16,000 operating hours or two years of use.