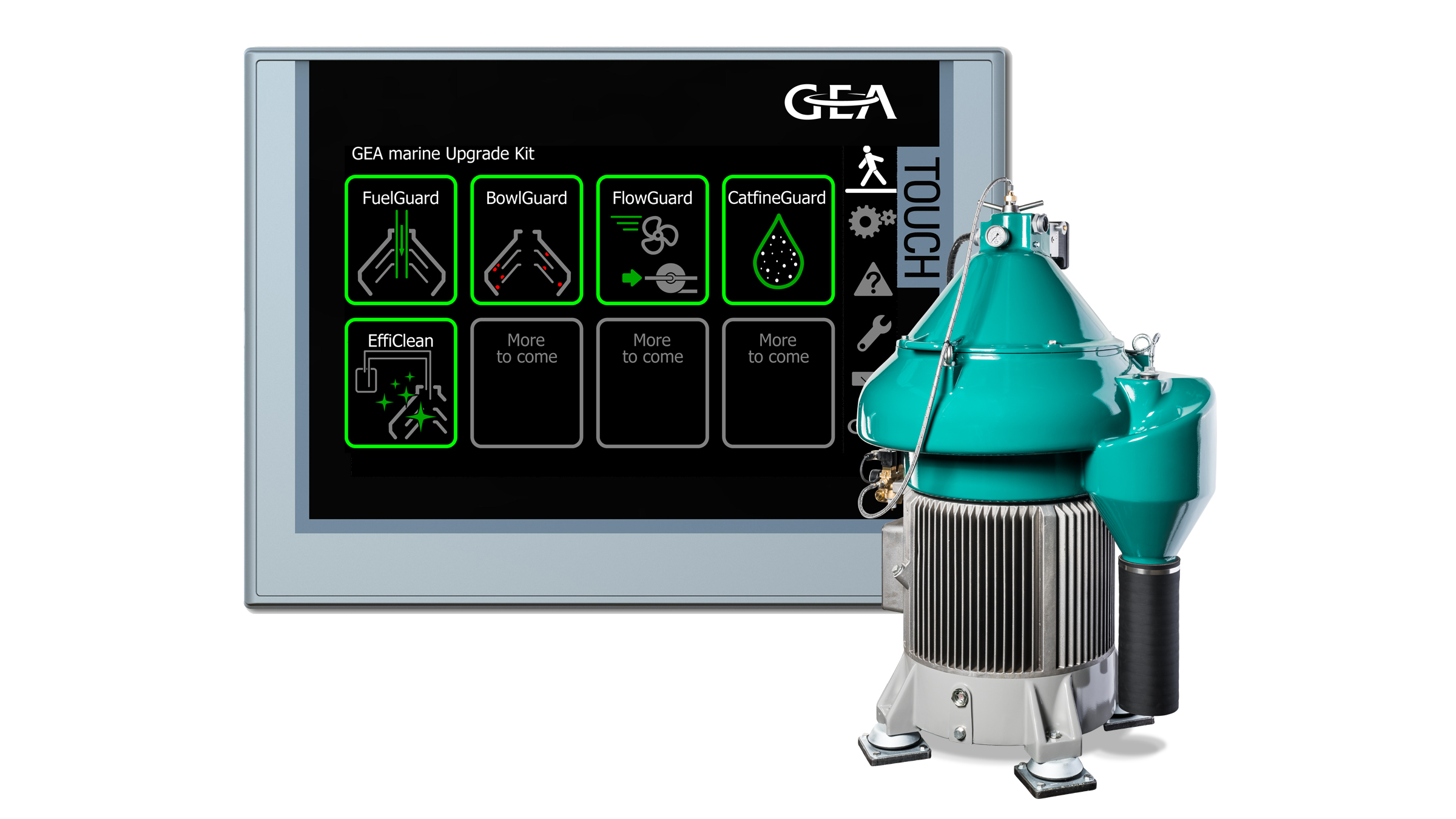 GEA's new Upgrade Kit digitises the functionalities of its separators for marine applications, offering cost savings, safe operation and an improved CO2 balance for plants.
Available as a retrofit solution for OSC, OSD and OSE separators, the marine Upgrade Kit digitally controls several separation processes in parallel. Five guards monitor and control important functionalities:  
The FuelGuard reduces fuel loss during separator bowl emptying by precise, volume-based and automatic dosing of displacement water, requiring only a sensor and integrated software.
The BowlGuard optimises separator bowl ejection, reducing sludge volume by up to 50% and minimising disposal costs.
The FlowGuard software adjusts the flow rate of the separator to the needs of the ship's engines, ensuring efficient separation, energy savings and a reduction of CO2 emissions.
The CatfineGuard filters out tiny cat fines (catalytic fines) down to a size of 3 µm by hot separation at temperatures of up to 110° C or by reducing the flow rate of ultra-low sulphur fuel oil.
EffiClean cleans separator disks in 20 minutes and consists of a cleaning unit and an effective yet environmentally friendly cleaning agent.