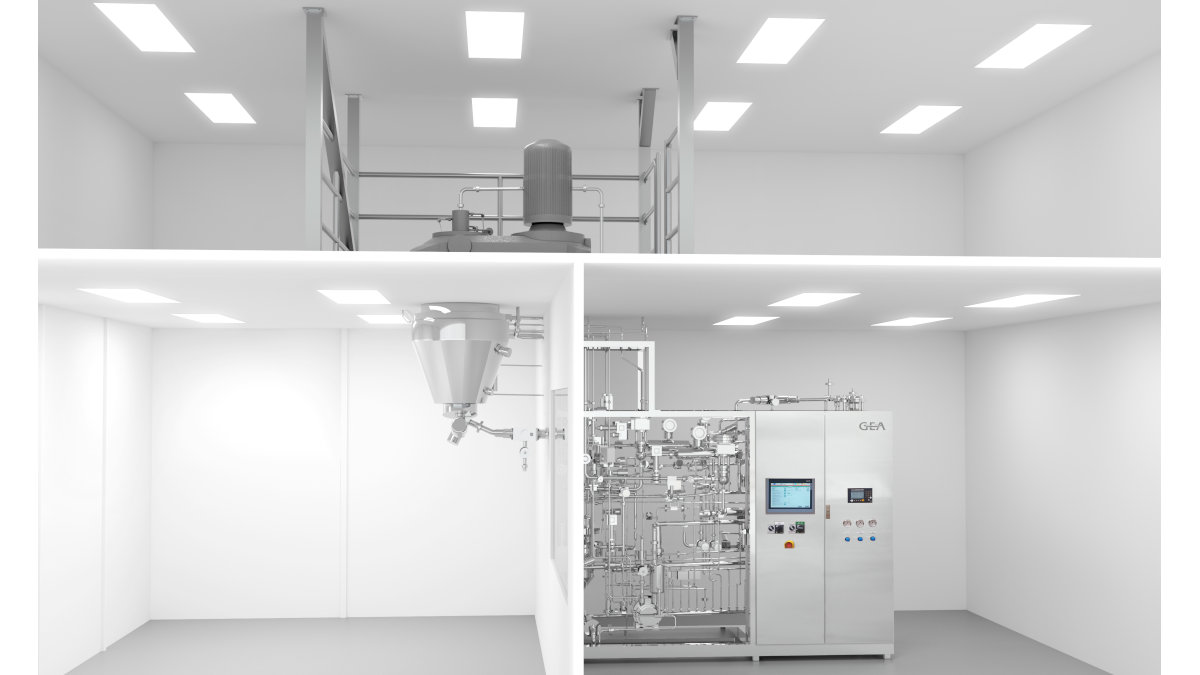 GEA has introduced its fully automatic separator, the hycon, which enables one-touch production for separation of blood plasma and plasma proteins in clean room applications.
The centrifuge is self-cleaning and has a customer-specific solids' tank. This closed process replaces the conventional manual emptying of the separator bowl, resulting in significantly better hygiene conditions, prevention of cross-contamination and greater batch safety which is not possible with chamber centrifuges.
With the hycon, GEA has developed a concept that allows the use of a self-cleaning, fully automatic separator, combined with a consistent separation of mechanical components, such as the motor and drive, and the area in contact with the product.
In this completely enclosed three-room concept, the suspended bowl with hood and solids' trap is located in a clean room mounted below the separator frame, while the drive units are located in a lower-classified room above. The operating elements are also located outside and thus emission-free for the high-clean room in the adjacent room. The valuable solids are discharged automatically from the suspended separator bowl at reduced or full operating speed under sterile conditions.