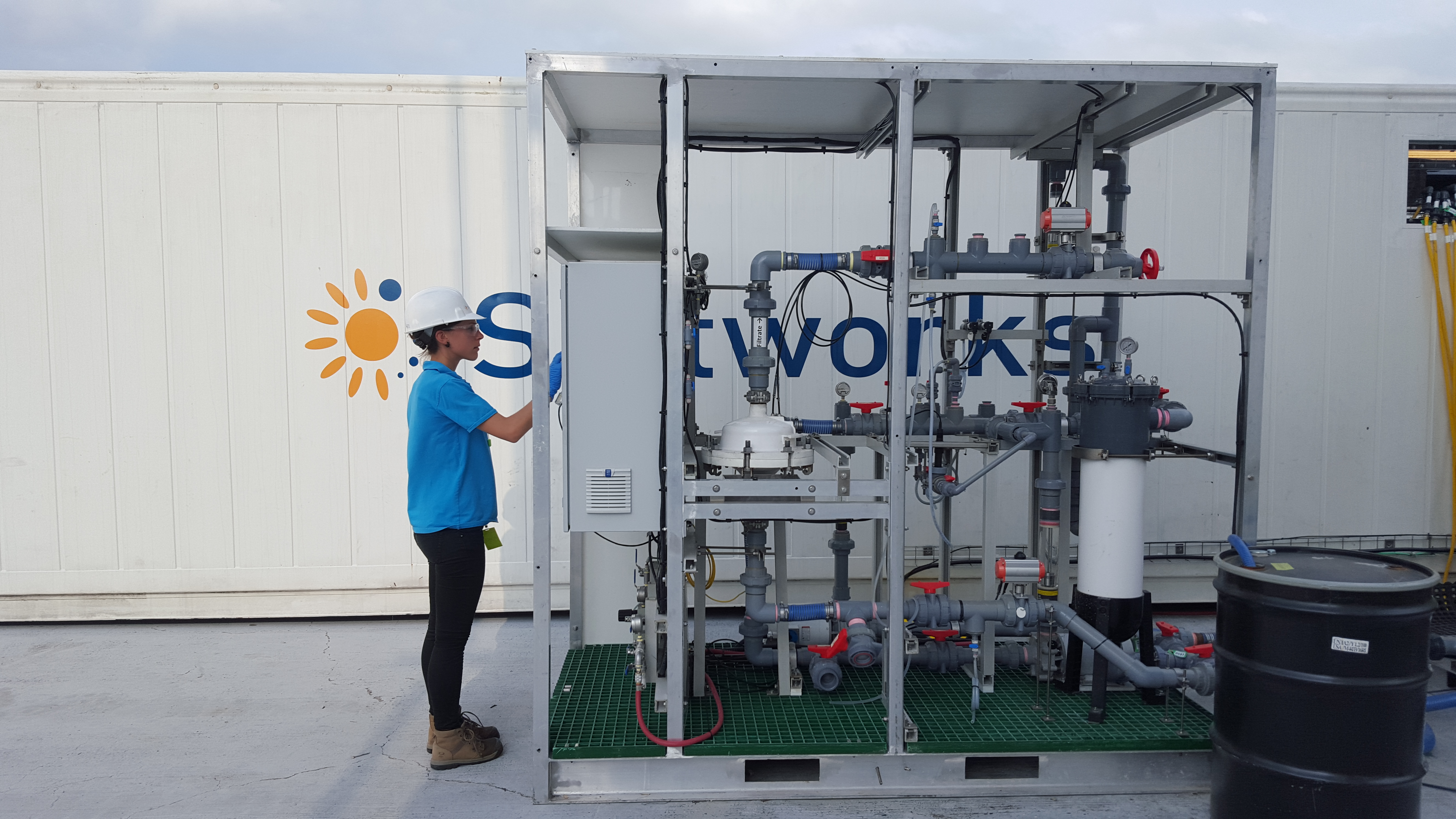 Saltworks Technologies reports that it achieved economic zero liquid discharge (ZLD) at a US chemical plant, treating challenging saline wastewater to 99.9% recovery.
Saltworks was engaged to deliver a pilot programme that would remove salt from the facility's effluent, helping to meet a discharge cap on total dissolved solids. The team targeted the highest salinity stream in the plant for salt removal. This concentrated stream, which also contained high organics and biological growth potential, was poorly suited for reverse osmosis (RO).
"RO is the workhorse of desalination and we use it widely, however, the RO membrane fouling risk was too high with this wastewater," explains project leader Derek Mandel. "Extensive and uneconomic pre-treatment would have been required. This is why we worked with the client to test the second most popular membrane desalter – EDR."
EDR, or electrodialysis reversal, is an established water technology with more than half a century of industrial applications. 
Saltworks says its Flex EDR introduces three innovations for end users:
increased resilience via Saltworks' IonFlux ion exchange membranes, which withstand turbid waters and frequent bleach cleans to prevent biological growth;
no need for chemical softening due to a patented hardness blocker protecting electrodes; and
process-control innovations to achieve higher recovery and optimize performance when facing variable inlet water conditions.
Flex EDR successfully extracted 89% of the salt load, surpassing the 75% goal. Downstream of Flex EDR, the concentrated brine was treated with the SaltMaker Evaporator Crystallizer to achieve 99.9% net water recovery in a modular package that produced solid byproduct. The solids were sent to non-hazardous landfills for safe, low-cost disposal.
According to Saltworks, this pilot demonstrated the economic and process advantages of targeting concentrated streams for salt removal. The company is now launching its Flex EDR product line:
Flex EDR Organix desalinates produced water and wastewater with high concentrations of organics, while removing the need for extensive pretreatment;
Flex EDR Selective pulls out monovalent ions with 98% selectivity, making it possible to tune water chemistries to suit treatment needs and extract salts that deliver value;
Flex EDR Ammonia offers a membrane treatment system for reliable wastewater ammonia removal where biological systems struggle to meet requirements.