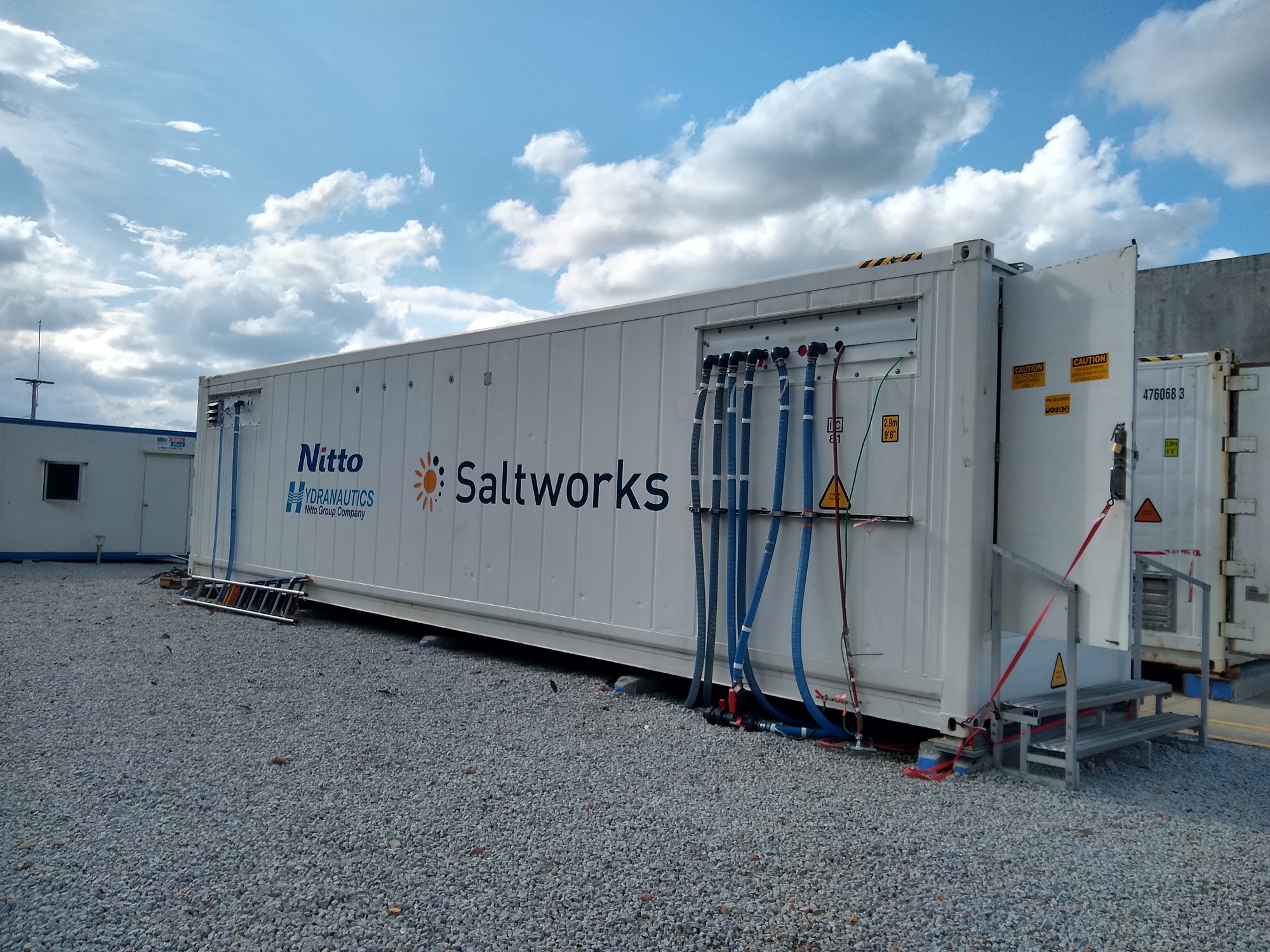 Saltworks Technologies' ultra-high recovery membrane pilot plant has successfully completed its latest commission in Southeast Asia, operating around-the-clock for 90 days and achieving 98% water recovery from a complex, mixed industrial wastewater with high organics and variable water chemistry.
The Saltworks' team operated the plant both on-site and remotely despite the ongoing international challenges of the Covid-19 pandemic. As before, the team used high performance Nitto Hydranautics PRO-XP1 membranes and Saltworks' advanced process technologies that enabled the membranes to perform, including BrineRefine, XtremeUF, ScaleSense and XtremeRO.
The system treated variable water quality originating from multiple streams, consistently achieving 98% recovery and concentrating a sodium sulphate-rich brine to over 200,000 mg/L total dissolved solids (TDS). The 2% brine volume is small enough that direct solidification becomes viable, avoiding the need for an energy intensive evaporator-crystalliser.
As the need for ultra-high recovery industrial water recycling grows, the Saltworks' production facility is busy with full-scale build-outs of XtremeUF, XtremeRO, FlexEDR, and SaltMaker plants. End user industries include microelectronics, brackish water desalination, lithium refining, and oil and gas processing.