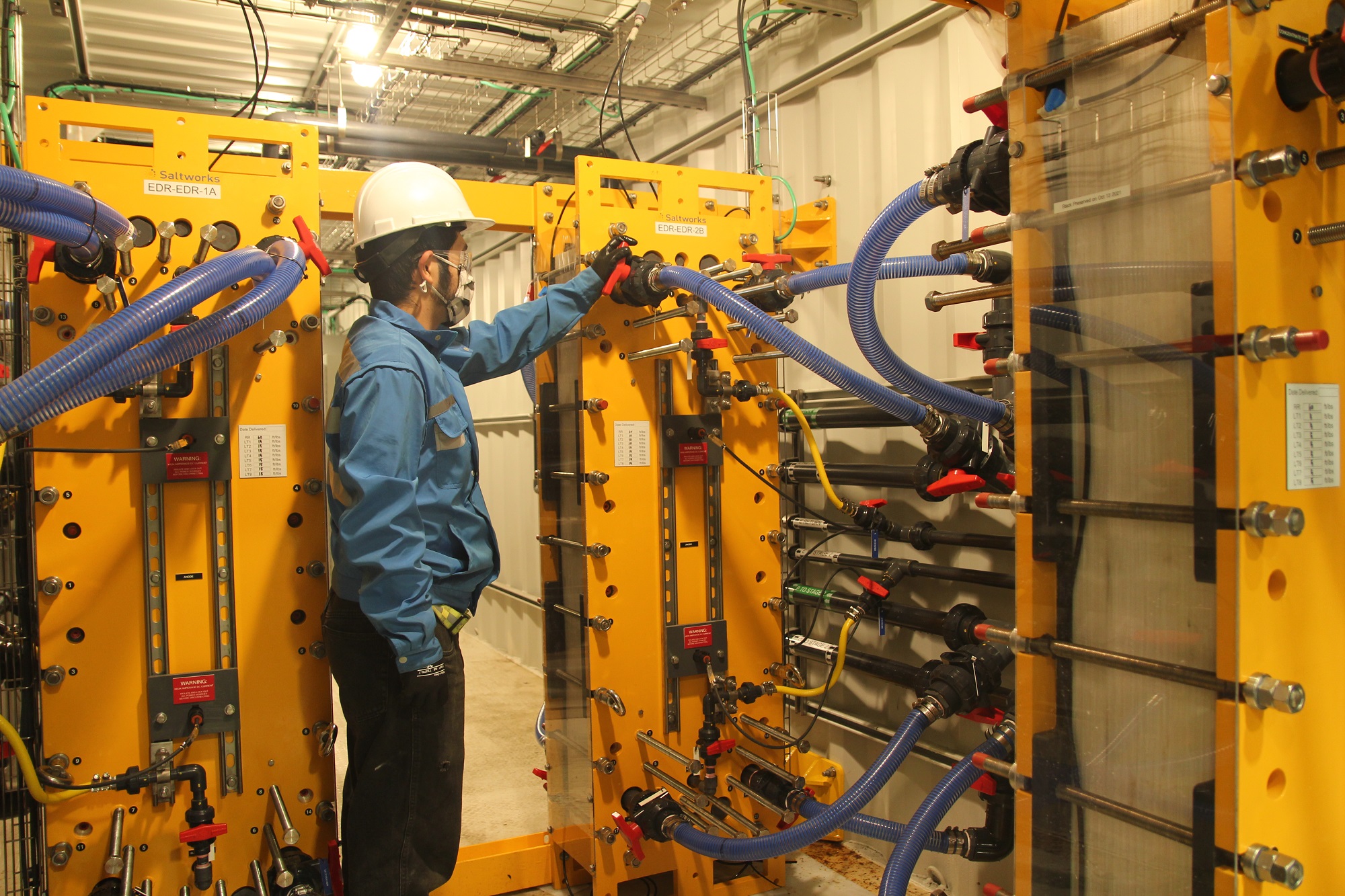 Canadian water treatment specialist, Saltworks Technologies, has supplied two of its membrane-based industrial wastewater treatment plants, the FlexEDR mobile plant and the XtremeRO to separate international customers.
Electrodialysis reversal (EDR) and reverse osmosis (RO) can be viewed as competing desalination technologies, but Saltworks offers both and helps clients navigate the case for each. Both plants achieve extreme freshwater recoveries due to the advanced technology embedded within them.
Saltworks' FlexEDR was selected to treat one client's industrial wastewater effluent containing challenging organics and the mobile plant will be shipped to South America. FlexEDR was chosen because of its more robust membranes, following a thorough review against reverse osmosis (RO) The stronger membranes reduce pre-treatment requirements and simplify plant operations for challenging wastewaters. Typically, EDR is most effective at trimming total dissolved solids and reducing pre-treatment requirements.
Saltworks' XtremeRO was selected for the second plant. It is designed and built to treat saline water for use in an industrial process. Delivered in two fully modular, fully automated, low footprint skids, the plant uses sophisticated XtremeRO high pressure reverse osmosis technology and is capable of achieving extremely high recoveries. Higher recovery means less brine waste, reduced liabilities, and more freshwater for re-use by the client. A polish RO was included to meet a high-quality treated water specification.