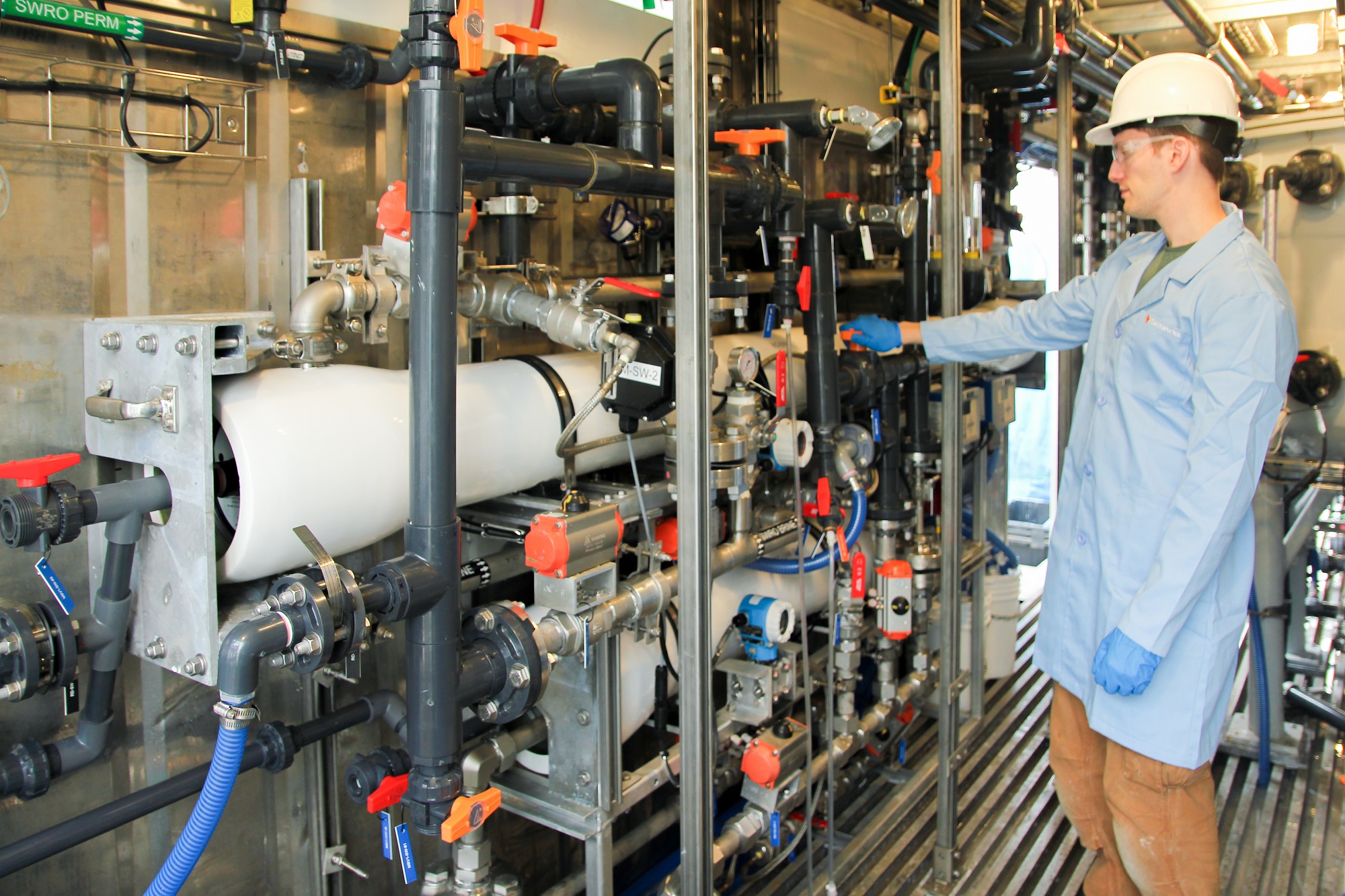 Saltworks Technologies has reported that a substantial pilot at a wastewater treatment plant is currently demonstrating 99% freshwater recovery on cooling tower blowdown (CTB).
CTB enters the treatment plant nearly saturated in scaling ions, limiting recovery to 80% for reverse osmosis (RO) plants, which is not sufficient for this plant's water balance needs. To reach 99% recovery, Saltworks took the 80% recovery of a conventional solution and added its BrineRefine chemical softening system and its XtremeRO brine concentrator and water maker, which uses the Nitto Hydranautics' PRO-XP1 reverse osmosis membranes.
BrineRefine removes scaling ions, enabling RO to reach its osmotic pressure limits without scaling or fouling. With the scaling ions removed and Nitto-Hydranautics' membranes inside, XtremeRO concentrates the water, initially at 1200 psi (seawater RO) and then at 1800 psi (UHP-RO).
The 99% permeate can be reused by the client, enabling a drastic reduction in river water withdrawal in a drought-sensitive region. The ultra-high recovery with 1% brine eliminates the need for a more costly and energy-intensive thermal evaporator, potentially controversial evaporation pond expansions, or GHG-intensive trucking of wastewater.