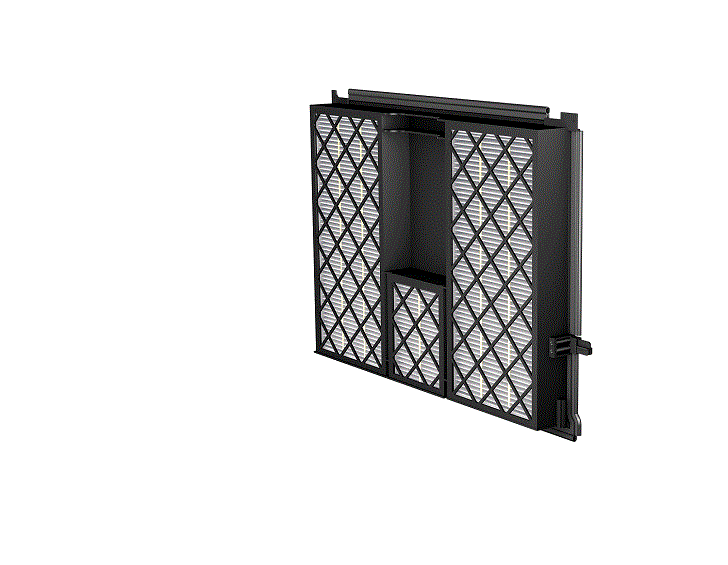 As part of a Mercedes-Benz sustainability project, filtration specialist Mann+Hummel has worked with the company to develop two fine dust particle filters (frontend module and underbody solution) that offset the vehicle's particulate emissions by more than 50%.
The underbody fine dust particle filter is in the rear axle area. It traps the particles stirred up by the moving van and other vehicles. An optimised air duct system ensures the best possible cleansing effect. The filter needs to be replaced once a year.
The second filter is integrated in the frontend module and works with the existing extractor fan to filter fine particles from the air. This not only purifies the air using the airflow around the vehicle when driving, but also filters particulates from the surrounding air when the vehicle is travelling at low speed or being charged while stationary.
The frontend module and underbody filters reduce fine particulate emissions close to the vehicle up to a particle size of ten micrometres (PM10) by over 50%, by 35% during charging and 15% while driving. The efficiency of the filtration system increases further when there is a higher level of particle pollution.