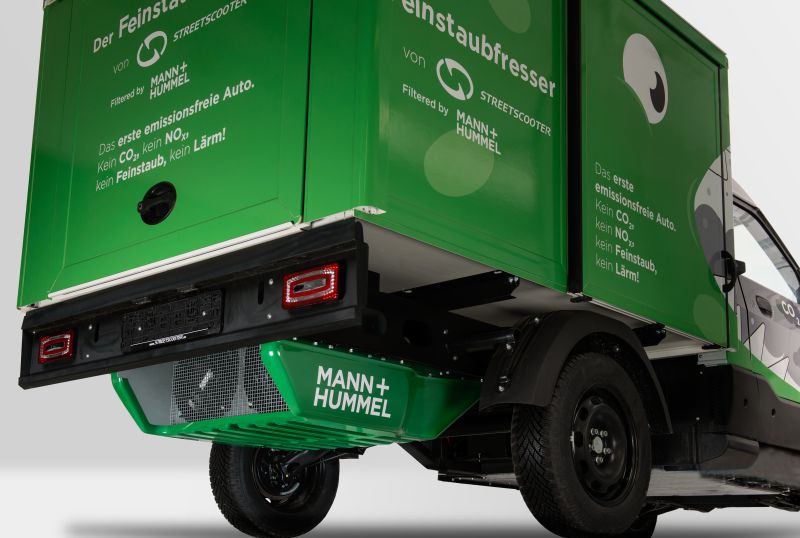 German filtration specialists, Mann+Hummel, has developed a fine dust particle filter to create the world's first emission-neutral vehicle.
Following successful completion of the test phase, the filter will be installed in 5,000 delivery vehicles used by the Deutsche Post DHL Group, preventing harmful particles from entering the environment. Even electric vehicles release particulate matter into the atmosphere due to tyre, brake, and road abrasion.
Mann+Hummel's fine dust particle filter is equipped with an active filter system. Blowers are fitted behind the filters which direct ambient air to the filters. As a result, even when the vehicle is at a standstill, it is still able to filter particles from the air.
The filter is installed on the underbody of the vehicle at the height of the rear axle, which means that it does not use up any valuable loading space and this is exactly the location where the highest concentration of particulate matter is to be found.
The particle filters are equipped with sensors which allows Mann+Hummel to monitor their efficiency online. Information on filtration performance, the amount of cleaned air, the concentration of particulate matter and the weather data is recorded and sent to the cloud, visualized via a web interface and then evaluated by filtration experts.