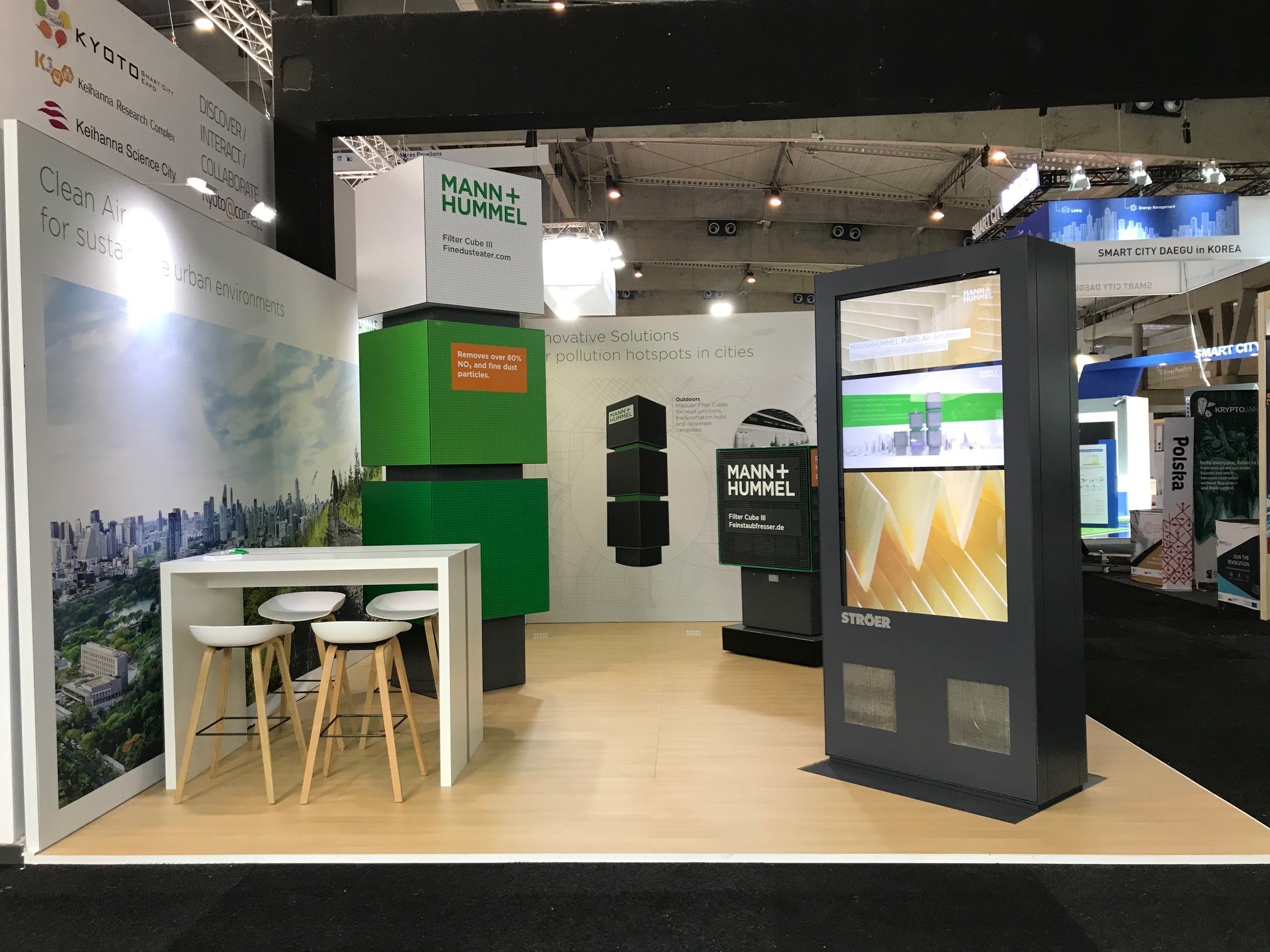 Mann+Hummel and Ströer, a German outdoor advertiser, have collaborated to integrate Mann+Hummel's filtration technology into a digital advertising screen, giving residents and travellers information about increased particulate pollution.
The prototype, which made its debut at the recent Smart City Expo World Congress, is equipped with a digital screen and can broadcast editorial content and advertising in real time. This allows residents and travellers to be informed about increased particulate pollution. The technology can be used both outdoors and in semi-closed areas, such as underground stations and bus stops.
The prototype is fitted with filtration technology from Mann+Hummel which has been proven to adsorb over 80% of the fine dust from the air, helping to protect people from air pollution. The system features an energy-optimised, powerful fan, a multi-stage filter element and a control unit. The operation of the fine dust particle filter can be controlled as required.
Jan-Eric Raschke, chief product owner at Mann+Hummel, said: "Our Filter Cubes are already helping to improve air quality on several streets in Germany with particularly high fine dust pollution. With the prototype developed in cooperation with Ströer, we now have the opportunity to provide cleaner air in train and underground stations and bus stops."