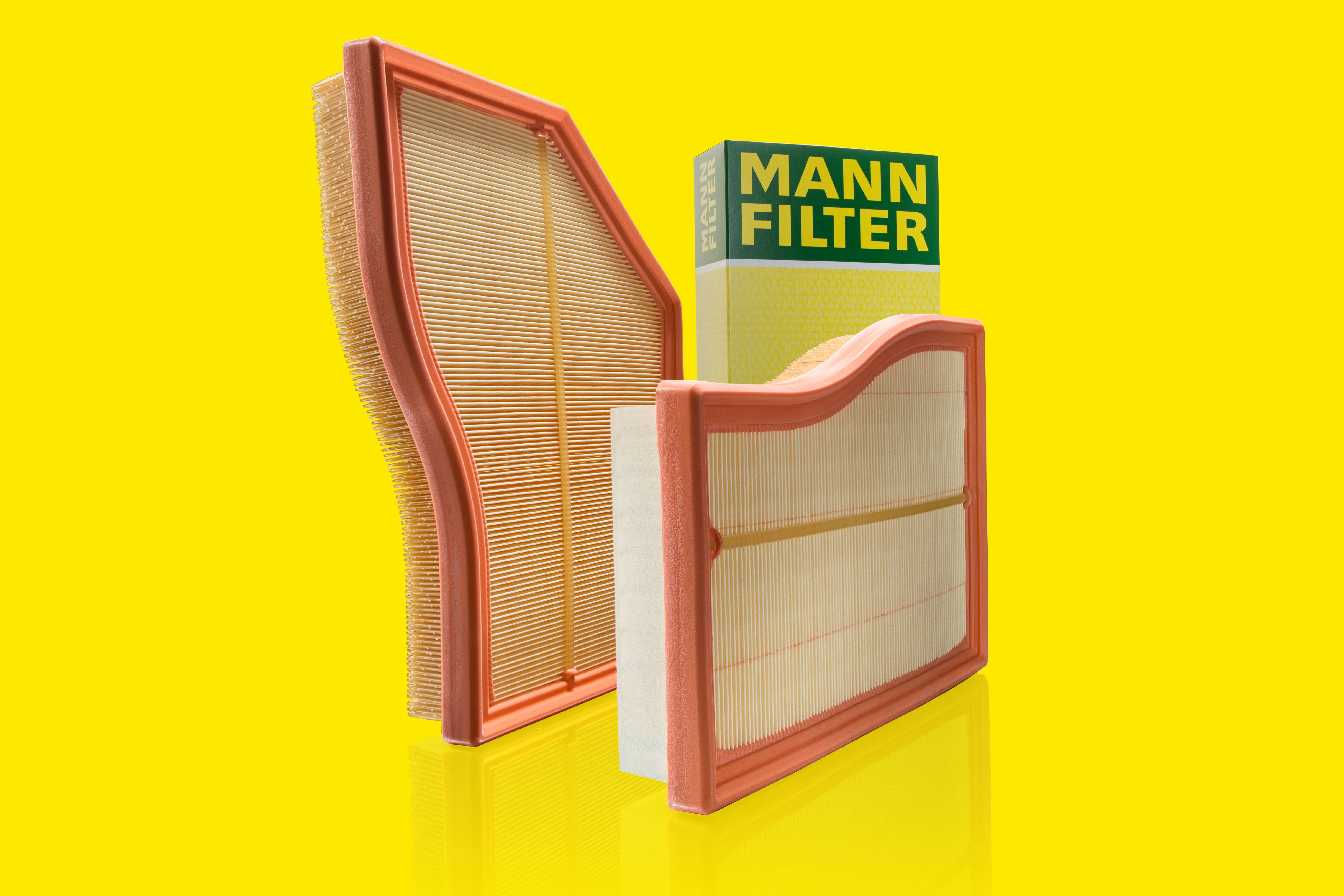 In response to reduced installation space in the car engine compartment, Mann+Hummel has developed air filters with flexible external contours that make more efficient use of the available space. For the independent automotive aftermarket, the Flexline C 26 017 and C 30 030 for the Mercedes-Benz A and B Class are now available.
Mercedes-Benz is the first vehicle manufacturer to adopt Flexline and is now using it as standard for its MFA2 (Modular Front Architecture) platform. The air filter will therefore be used in almost all four-cylinder gasoline and diesel engines from the A and B Class as well as their future derivatives.
Products for other automotive manufacturers are planned.
Mann+Hummel has filed several patents for the manufacturing method and the design of the Flexline air filter with the German Patent and Trademark Office as well as in other countries.
Whereas flat air filters based on rectangular, trapezoidal, and polygonal forms with straight lateral edges were once the dominant design, the Mann-Filter Flexline with curved external contours makes efficient use of installation spaces.
"We can accommodate a larger filtration area compared with conventional designs, and thus achieve higher separation efficiency and dust holding capacity," says Daniel Schmid, product developer for Automotive Aftermarket Air Filter Elements at Mann+Hummel. 
With Flexline, the air filter contours are produced using laser technology, which means that almost any shape can be produced, he says.
Compared with filters with limited geometries and straight lateral edges, the C 26 017 air filter offers 11% more filter surface area, 22% higher dust holding capacity, and 16% lower pressure loss.
Flexline air filters are also flatter than standard products, which means that they can be used in particularly limited installation spaces.