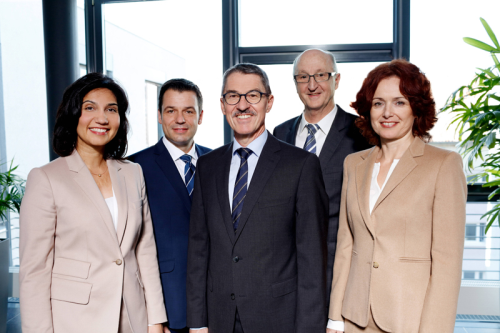 Filiz Albrecht has joined the filter company's board with her promotion to chief HR officer (CHRO) and labour relations director, following five years as worldwide group vice president human resources.
Hansjörg Herrmann has been appointed chief operations officer (COO), and will assume global responsibility for production.
Meanwhile, Frank Jehle, president and deputy CEO, resigned on 31 December 2015.
As a result, the Mann+Hummel management board will now have five members: Alfred Weber remains president & CEO and Manfred Wolf continues as president and general manager Automotive + Industrial Business. Emese Weissenbacher was appointed president and CFO of Mann+Hummel in July 2015.
"With Filiz Albrecht and Hansjörg Herrmann, two proven executives are joining our management board. With these appointments, the partners and the supervisory board have demonstrated that Mann+Hummel has significant potential in terms of qualified and motivated employees who are prepared and qualified to assume management responsibility at all levels," said Weber.