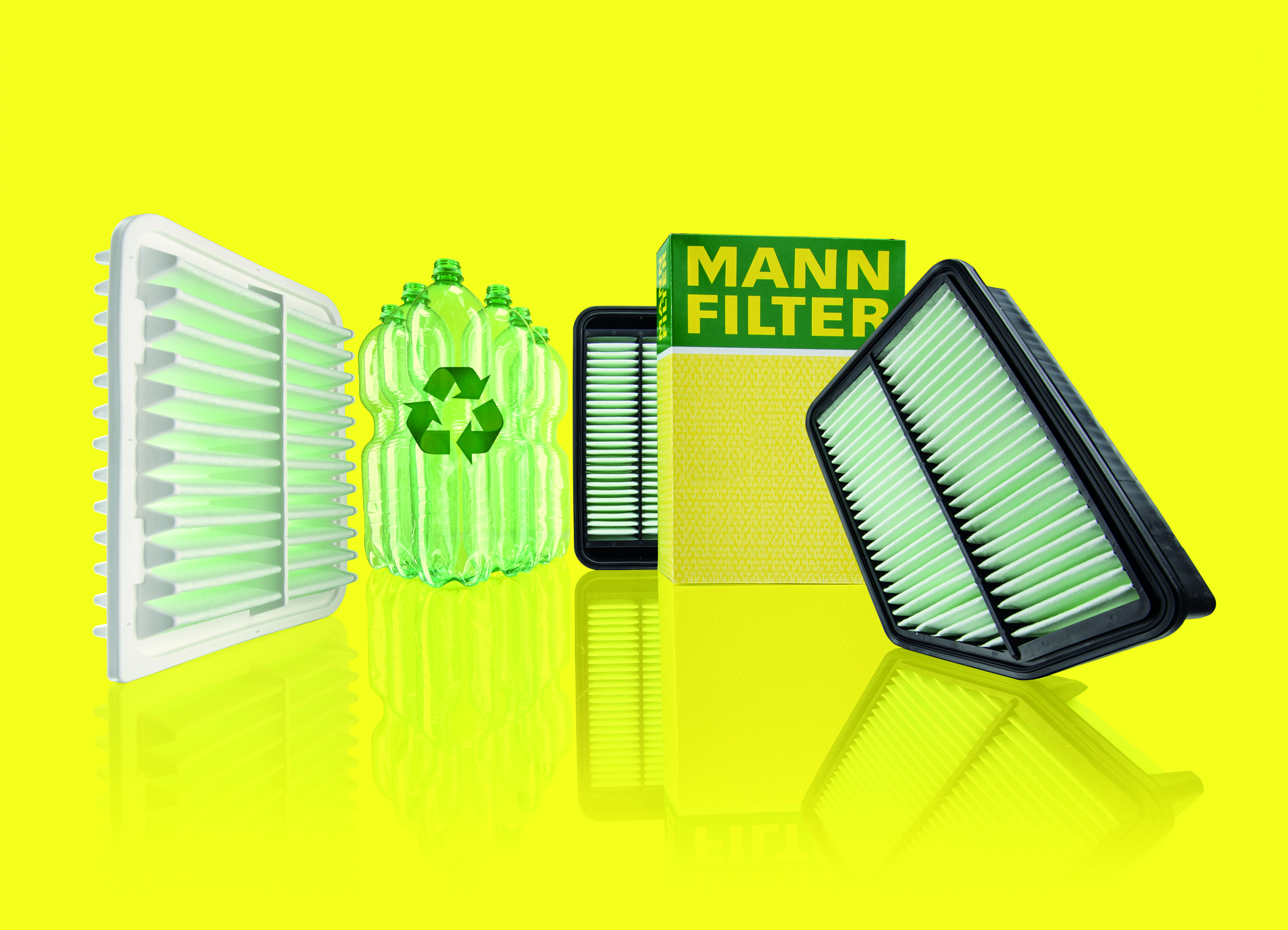 Air filters made by MANN-FILTER now contain an increased proportion of recycled fibres, part of the company's mission to conserve resources.
One example of this is the improved MANN-FILTER air filter C 24 005, with its new filter medium made from recycled synthetic fibres. Jens Weine, Product Range manager, Air and Cabin Air Filters at MANN-FILTER, said: "One square metre of filter medium now contains plastic from up to six 1.5-litre PET bottles. This meant we could triple the proportion of recycled fibres and make an important contribution to the conservation of resources."
Thanks to the multilayer MICROGRADE A-S medium, the separation efficiency of the C 24 005 air filter is up to 99.5%, when tested with ISO-certified test dust. With its high dirt-holding capacity throughout the entire service interval, the air filter requires only 30% of the filter medium area needed by traditional air filters which use cellulose media. The fibres of the new medium are certified according to Standard 100 by Oeko-Tex, which means they have been tested for pollutants and declared non-harmful.