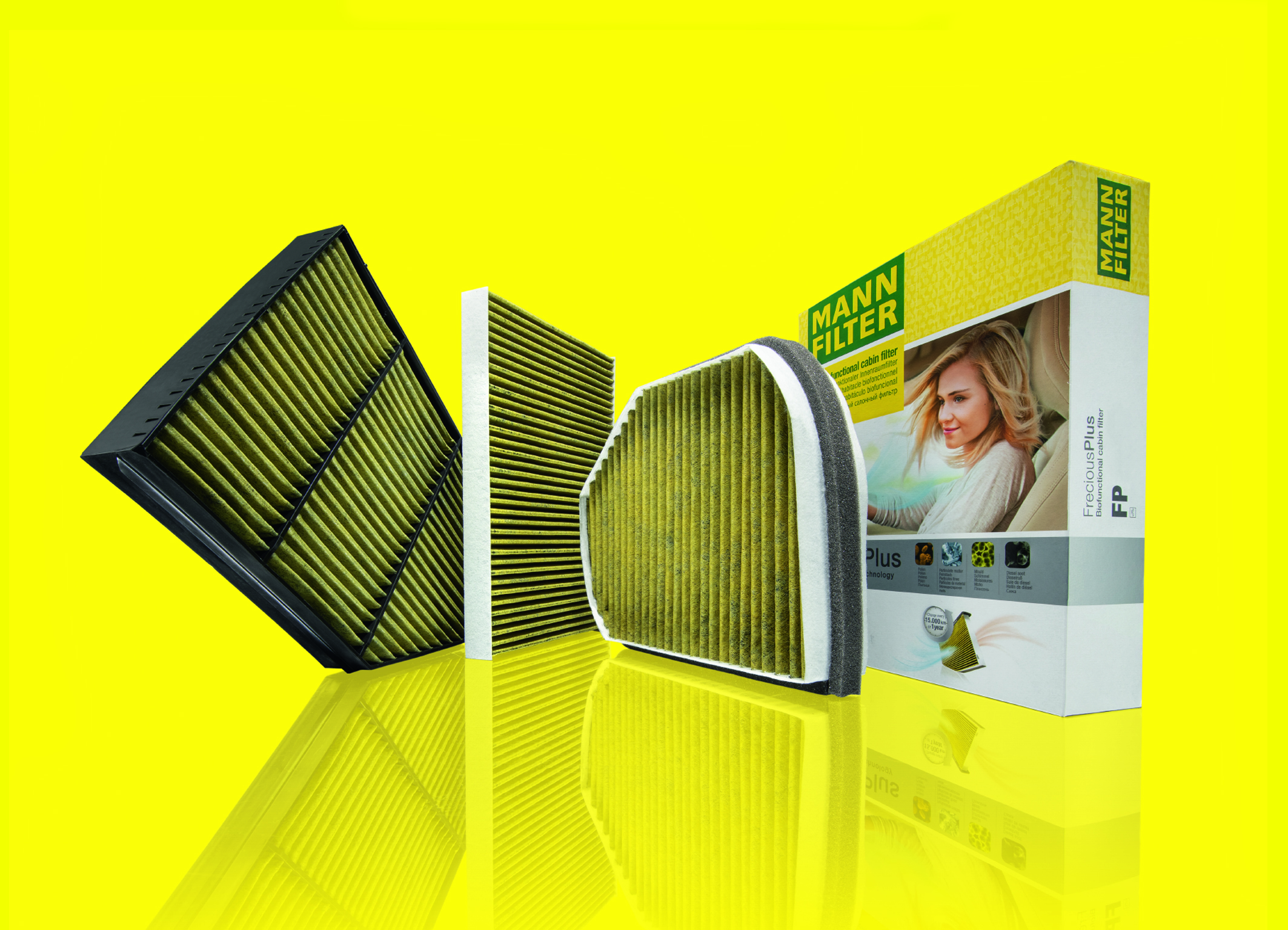 The FreciousPlus cabin air filter from MANN-FILTER improves cabin air quality by removing harmful particles and viruses from the outside air that are drawn into the vehicle.
The new cabin air filter has several different layers and, in addition to coarse particles like dust and tyre dust, it also filters out viruses and harmful particulate matter. It almost completely adsorbs unpleasant odours and harmful gases like nitrogen oxide and ozone from the airflow. A new biofunctional special coating has both an anti-allergen and antimicrobial effect and reduces the growth of microorganisms like mould or bacteria on the filter.
For many vehicles, the FreciousPlus filter upgrade by a mechanic is straightforward. Jens Weine, Cabin Air Filter product manager at MANN-FILTER, said: "Replacing the cabin air filter for the cold season is very important, because it removes harmful particles and viruses from the outside air taken into the vehicle." He added that hundreds of thousands of litres of air per hour flow into the vehicle cabin through the filter, air conditioning system or heating system and fan.