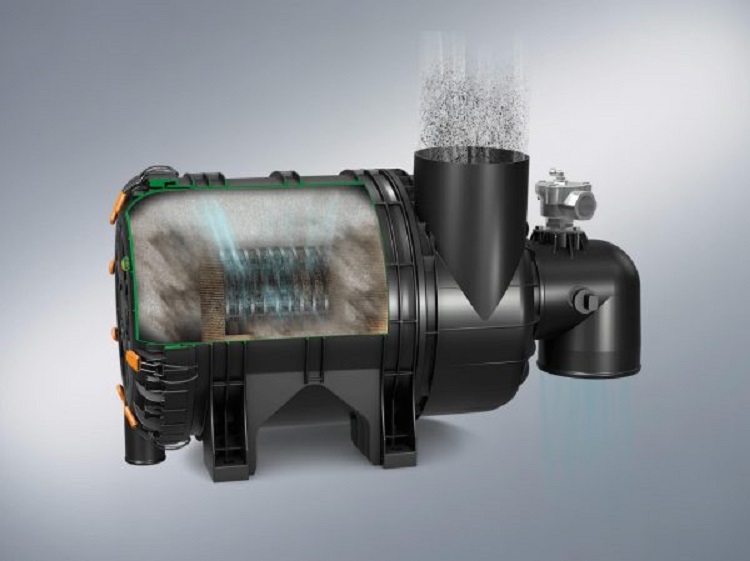 Mann+Hummel's new ENTARON XR self-cleaning air filter is designed to eliminate manual cleaning of the air filter element in engines of construction and agricultural machinery.
The ENTARON XR is based on Mann+Hummel's ENTARON XD two-stage air filter. A solenoid valve connected to a compressed air reservoir triggers a compressed pneumatic pressure surge, which is directed through a nozzle into the air filter. This cleans and frees the surface of the filter element from dust and dirt particles. A pressure sensor installed on the air filter automatically triggers pulse cleaning by the vehicle electronics. The released dust is then extracted via the fan system or the exhaust system.
The filter media used is the newly developed MICROGRADE A-C-ME F1, which combines cellulose‑based filter media with a high-performance PTFE membrane. The membrane prevents filter pores from being irreversibly clogged with fine dust particles and enables consistently reproducible cleanability. The membrane also protects the engine components against harmful dust. The separation efficiency for fine test dust is higher than 99.997%, reducing the passage of dust by roughly a factor of fifty compared to cellulose-based filter media.