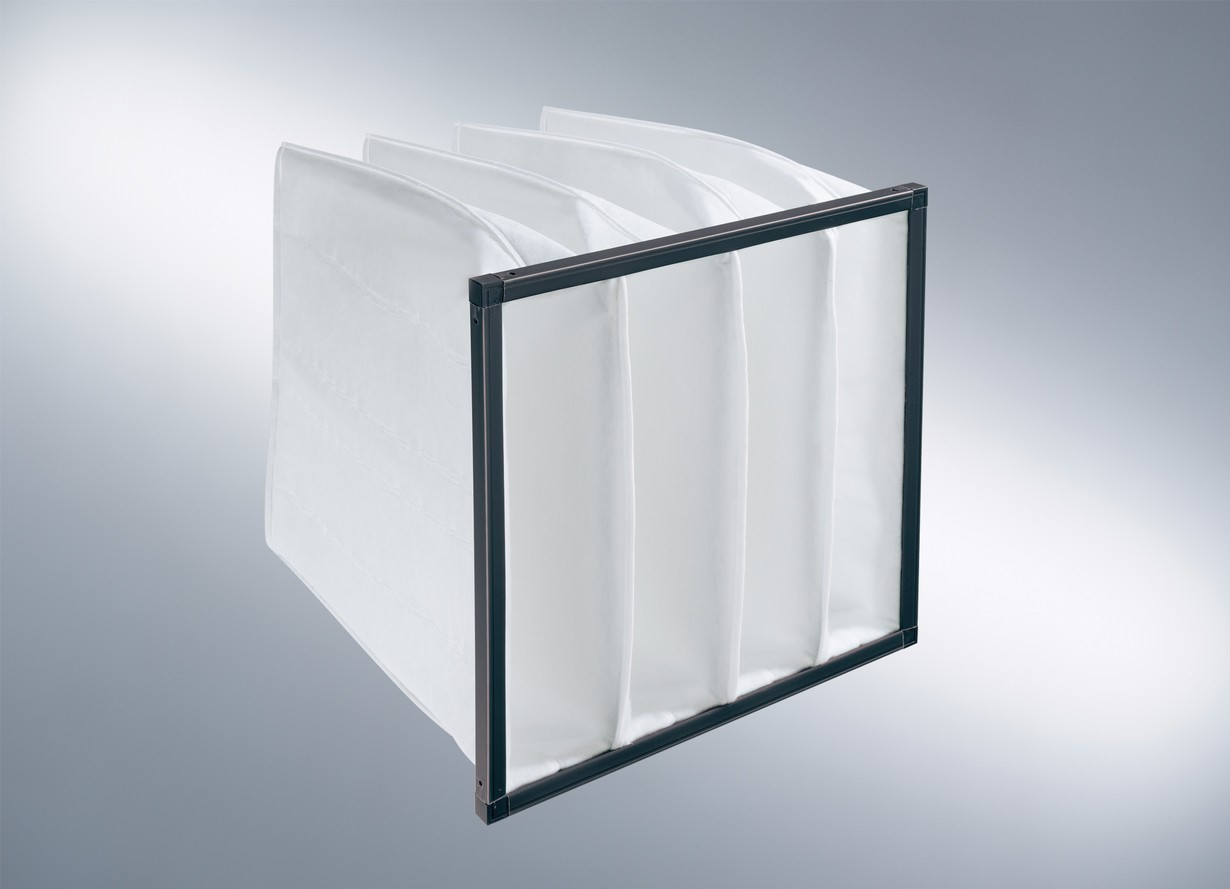 Mann+Hummel's recently launched Airpocket Eco ePM10 50% for air filters in air conditioning and ventilation systems has been tested according to ISO 16890 and is designed to deal with high dust loads.
It has a new fibre mixture of a synthetic material and a progressive media structure and an A+ energy rating.  With its predecessor in the Mann+Hummel portfolio, the Airpocket Eco ePM10 50% consumes 15% less energy, according to Europe's Industry Association for Indoor Climate, Process Cooling, and Food Cold Chain Technologies (Eurovent). In addition, using its four bags, this filter reduces the initial differential pressure by 12% in contrast to other solutions available on the market which require 6–10 bags for an A rating. Mann+Hummel says that the Airpocket Eco ePM10 50% A+ offers an exhaust air filter which treats air streams with high dust concentrations at a low cost.
Mann+Hummel's range for an entire ventilation system includes supply and exhaust air filters, including the ePM10 50% and ePM10 70% with an A+ rating from the Airpocket Eco line.