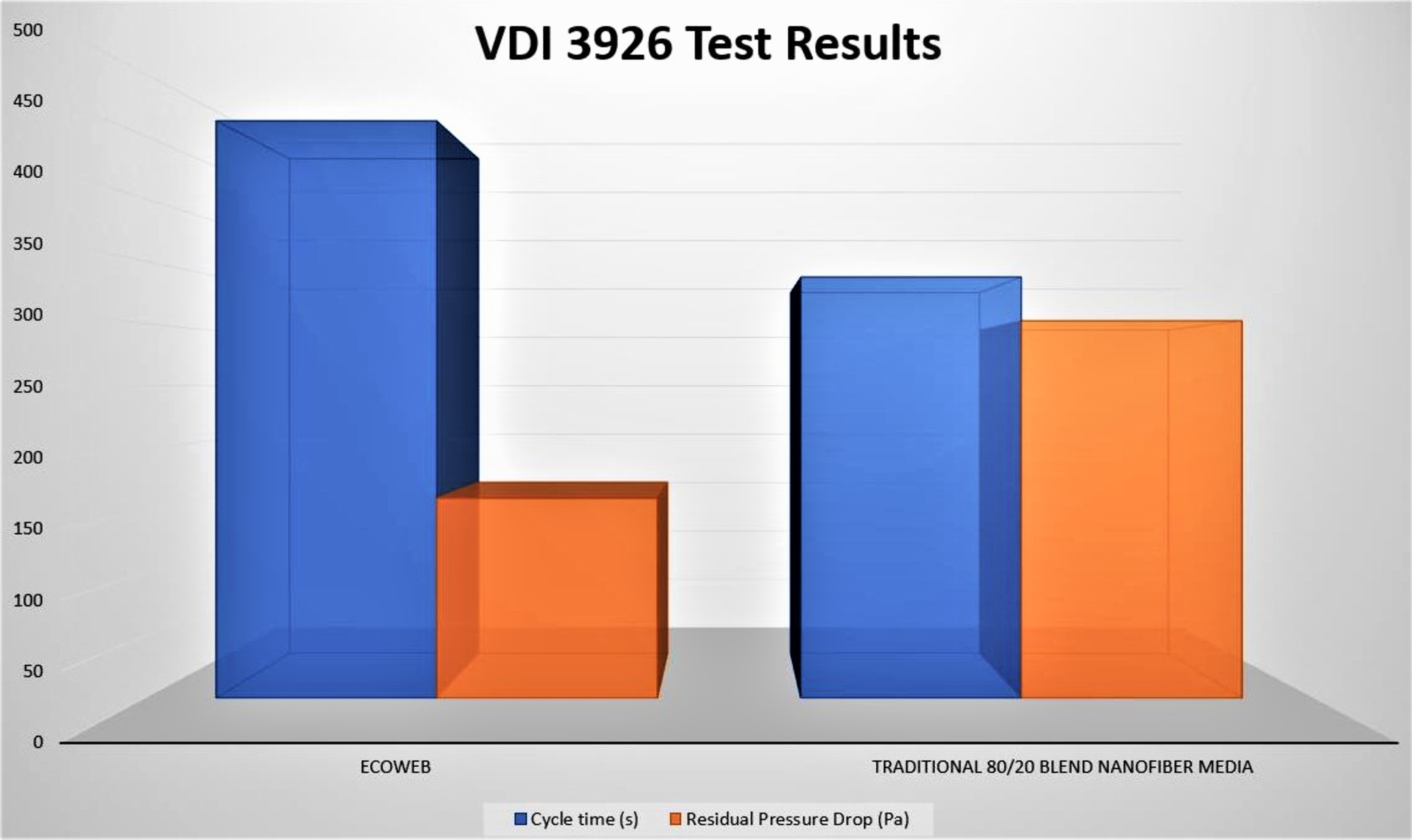 Danish filtration manufacturers, JP Air Tech has released its new ECOWEB filter media which enhances dust release capability.
Pulse-jet dust collectors are usually used in applications such as sandblasting, welding and cutting, grinding and food processing. However, the dust release capability of a filter media product directly affects the amount of compressed air required to perform the pulse-cleaning of the filters and maintain a lower pressure drop.
JP Air Tech has designed and engineered its ECOWEB filter media with a particular focus on enhancing the dust release capability.  This has been achieved by using an additional upstream layer laminated to a fully synthetic corrugated base media. The combination of smaller pore size and chemical properties of the surface layer with the additional surface area, plus the air channels provided by corrugation has substantially improved the dust cake release. As a result, the frequency and duration of cleaning required has also been reduced.
The company says that recent tests (VDI 3926), which simulate repetitive dust loading and pulse cleaning to evaluate media performance, have shown that ECOWEB has an improved dust release capability compared with the traditional 80/20 cellulose blend and nanofiber-based filter media products.