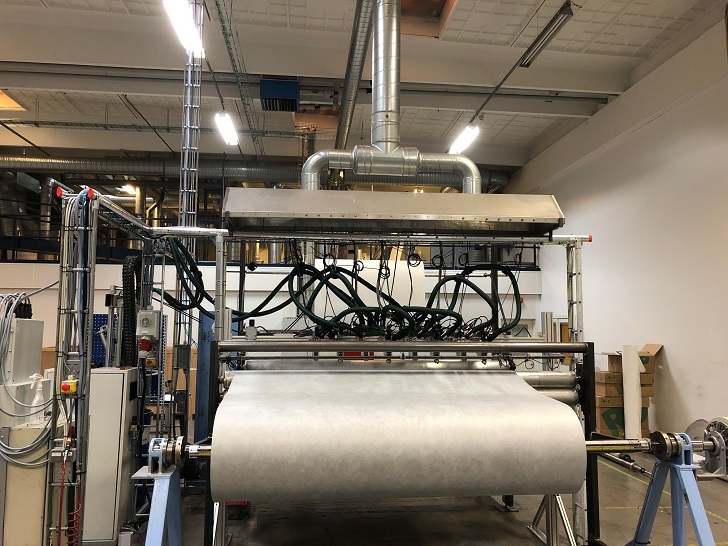 JP Air Tech is continuing its investment program with the installation of a new glue line at the company's manufacturing facility in Sakskøbing, Denmark.
With the introduction of the glue line, JP Air Tech continues to diversify into new product line-ups and strengthen its position in air filtration.
The new glue line will allow the company to laminate a broad range of nonwoven fabrics and membranes including glass-fiber, spunbond, meltblown, cellulose-blend, PTFE and nano to produce multi-layered filter media products to meet specific filtration requirements.
"This investment will allow us to support the growing demand for high-end filtration materials, developing new products and expanding into new markets including automotive cabin and HVAC segments," said Jorgen Poulsen, managing director at JP Air Tech.
JP Air Tech recently increased its nanofibre production capacity in Sakskøbing.