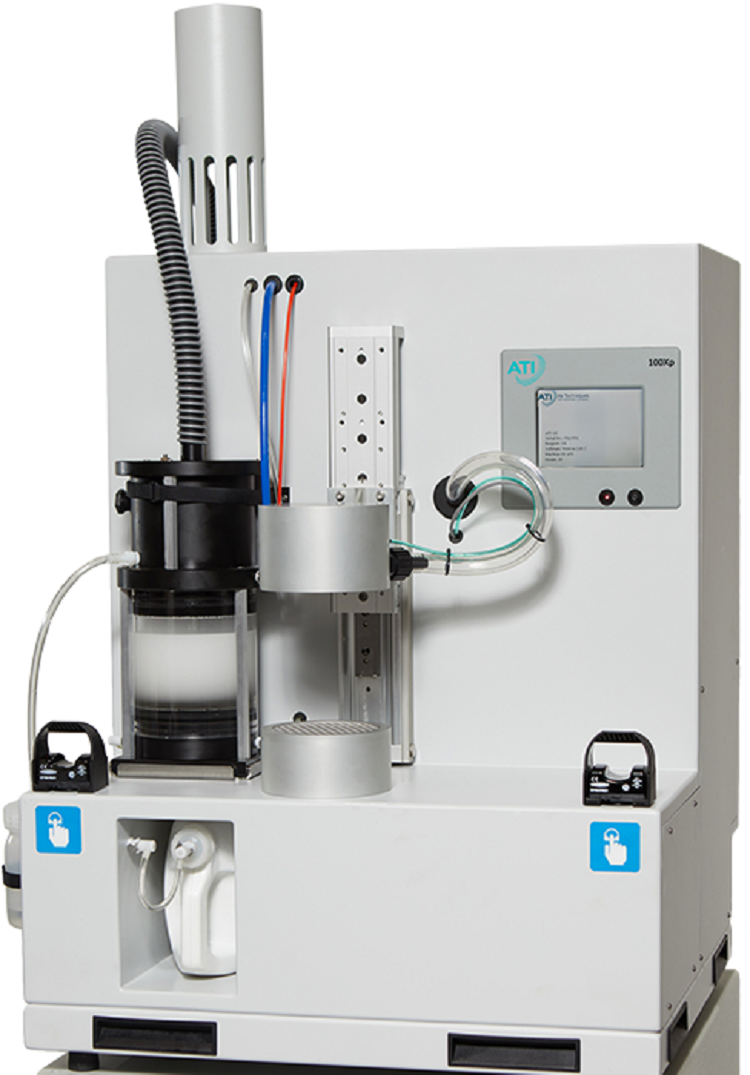 Air Techniques International (ATI), designer and manufacturer of photometers and generators used in the clean air and containment industry, has reported precise and reliable results from filter media companies worldwide about their use of its 100X Automated Filter Efficiency Tester.
The 100X combines ATI's core technologies into a single, compact test unit designed for production, quality control, and R&D applications for test and validation of filter media and cartridges. In production environments, the 100X provides accurate and repeatable results and in QC/R&D labs, it provides the same accuracy while offering portability and quiet operation.
The 100X meets global industry standards such as NIOSH 42 CFR Part 84 and GB 2626, needed by major filter media companies and manufacturers worldwide. The 100X offers a user-friendly touchscreen interface and rich feature set.
A senior process engineer from a leading manufacturer of filter cartridges, said: "We are very pleased with ATI's 100X Automated Filter Efficiency Tester. The 100X has performed well on our fast paced, high-volume production line."
The 100X will be featured at the ATI Booth 604 at FiltXPO in Chicago from 26-28 February.