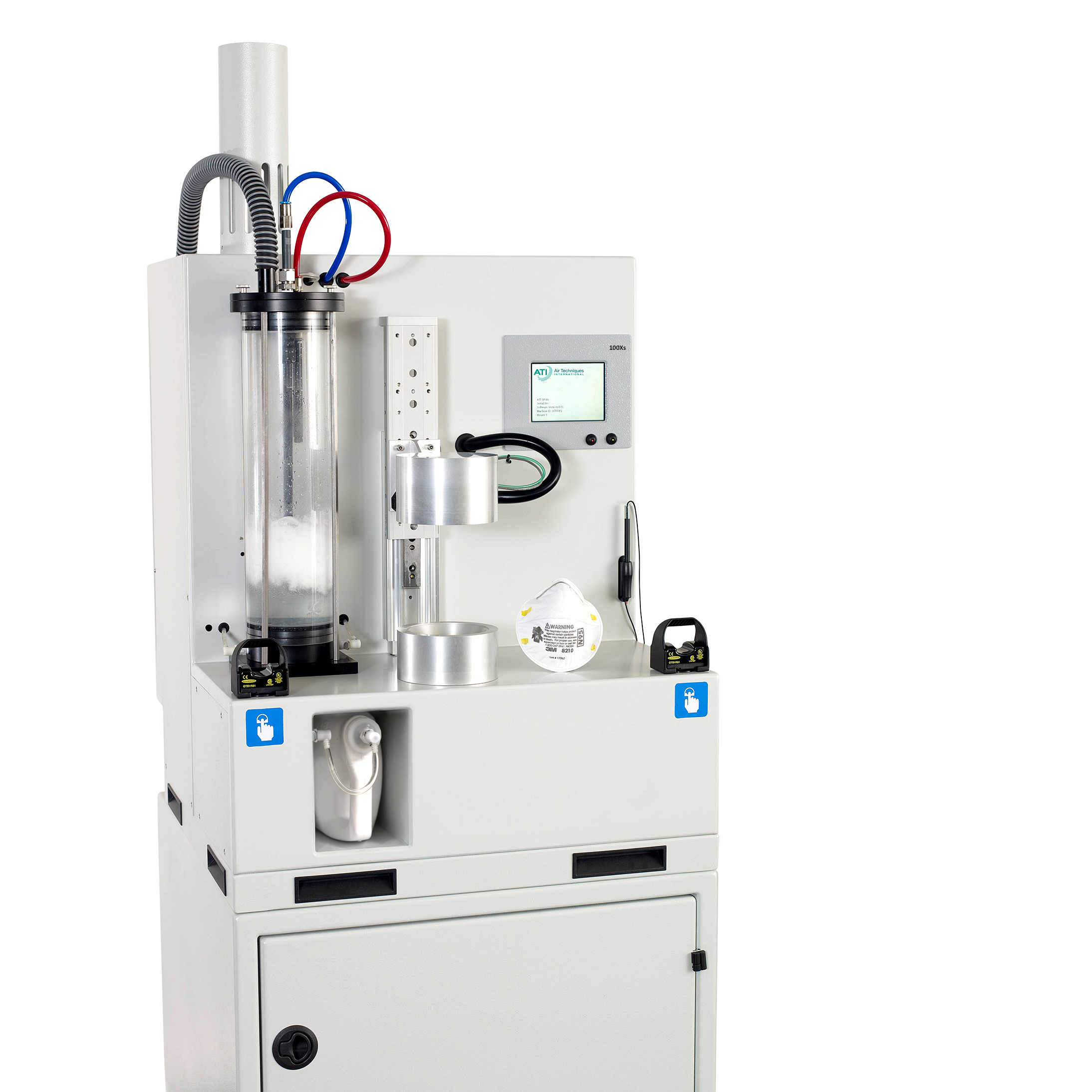 Air Techniques International (ATI), designer and manufacturer of specialised testing equipment for HEPA filters, media, filter cartridges, respirators, and protective masks, has announced the addition of European Standard EN 13274-7:2019 for Paraffin Oil to its 100X Automated Filter Tester lineup.
The 100X automated filter tester with full EN 13274-7:2019 compliance has been delivered to the company's headquarters in Maryland, USA.
EN 13274-7:2019 supercedes the previous standard (EN 13274-7:2008) and acts as the test method to determine particle filter penetration for respiratory protective devices.  EN 13274-7 standard is the test method called EN 149 for the testing of filtering half masks to protect against particles (FFP1, FFP2 & FFP3 masks) which are in high demand during the current global Covid-19 pandemic.
The new standard complements the existing set of global standards that the 100X meets. Gautam Patel, global product manager, said: "Our customers expressed strong interest in test equipment that is fully compliant with the new standard. We quickly developed a version of the 100X that precisely meets the aerosol concentration and particle size distribution required by the standard."