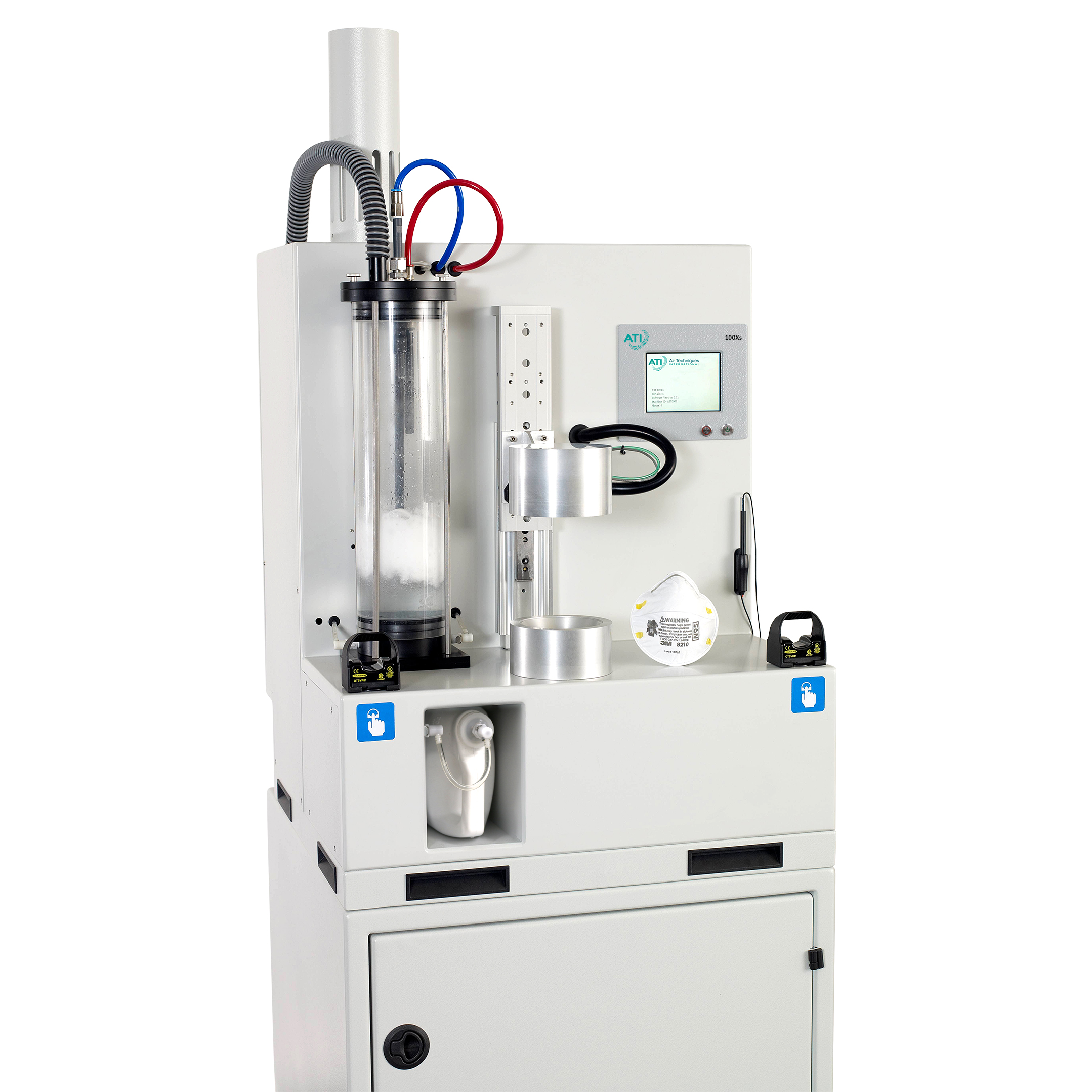 Air Techniques International (ATI), which designs and manufactures specialised testing equipment for HEPA filters, media, filter cartridges, respirators, and protective masks, has added  the High Flow EN 13274-7:2019 compliant Paraffin Oil option to its 100X Automated Filter Tester lineup.
The High Flow option allows testing of a wider range of masks and cartridges, including Powered Air Purifying Respirator (PAPR) cartridges, and increases production throughput.
It also enables testing in a wider range of applications. A common application that requires a higher aerosol challenge flow rate is the testing of PAPR filter cartridges, which typically require much higher flow rates than standard filter cartridges. The new option is suitable for EN 12941 and EN 12942 PAPR testing standards.
This option allows more cartridges to be tested simultaneously, which is important to manufacturers using the 100X in high-capacity automated production lines. Complete test cycles can be performed in as little as six seconds.
The company said that the High Flow option is designed for manufacturers looking to increase production rates while still complying with strict standards.