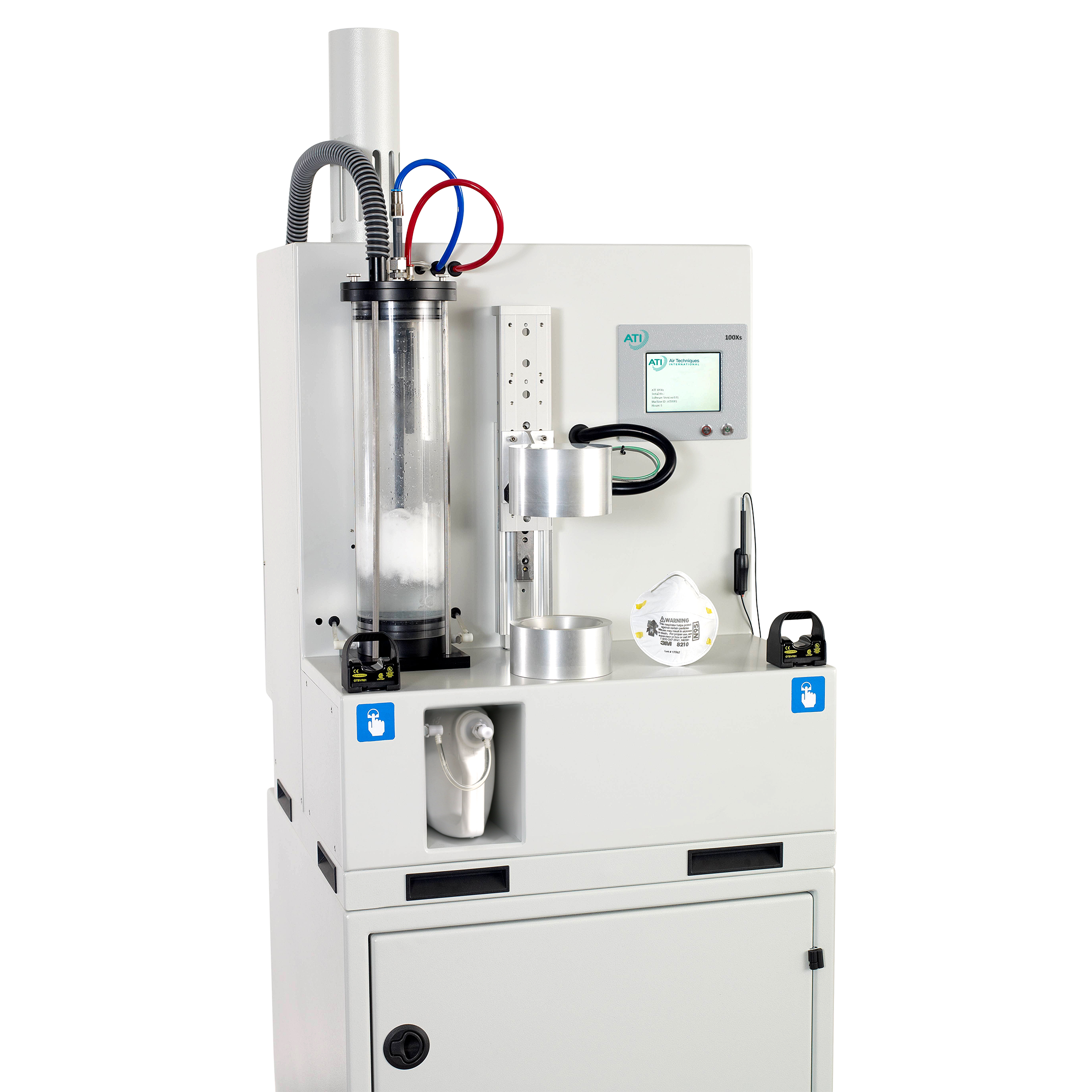 Air Techniques International (ATI) has reported unprecedented demand for its 100X Automated Filter Tester from filter media companies and mask manufacturers responding to Covid-19.
The 100X combines ATI's core technologies into a single, compact test unit designed for production, quality control, and R&D applications for the testing and validation of filter media, cartridges, and masks. In production environments, the 100X provides accurate and repeatable results and in QC/R&D labs, it provides the same accuracy with portability and quiet operation.
To test KN95, N95, and FFP style respirator masks, ATI developed an accessory to hold each mask securely in the test fixture and prevent it from being damaged during testing. The adapter allows the aerosol to enter the adapter and challenge the mask according to industry standards. When the test completes the mask can removed from the adapter to allow it to be prepared for the next mask test.
ATI will be demonstrating the 100X and offering free tests at Filtration and Separation Asia 2020 in Shanghai, China on 9–11 December. The team will be at booth #C18.