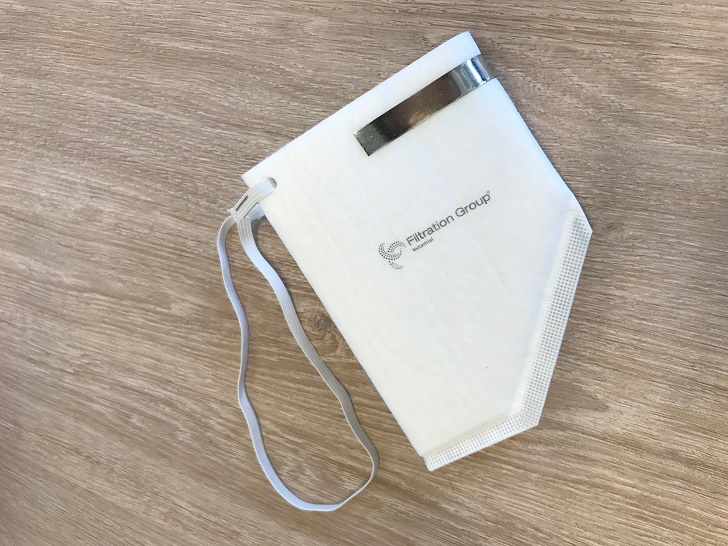 Filtration Group Industrial's move into face masks, the new Parker line of Micropleat high-efficiency filters and Johns Manville's nonwoven media for face masks were the most popular business news stories on the Filtration+Separation website in April 2020.
1. Filtration Group Industrial switches part of German production to face masks
In response to the Covid-19 pandemic, Filtration Group Industrial has converted part of its production in Öhringen, Baden-Württemberg, Germany to urgently needed face masks within one week.
2. Parker announces new line of MICROPLEAT filters
Parker HVAC Filtration has launched a new line of Micropleat high-efficiency filters designed for HVAC applications and featuring a media blend and a mini-pleat design.
3. Johns Manville starts producing nonwoven media for face masks
The Johns Manville plant in Richland, Mississippi, USA has started production of nonwoven filtration media that will be used to create much-needed face masks to help stop the spread of Covid-19.