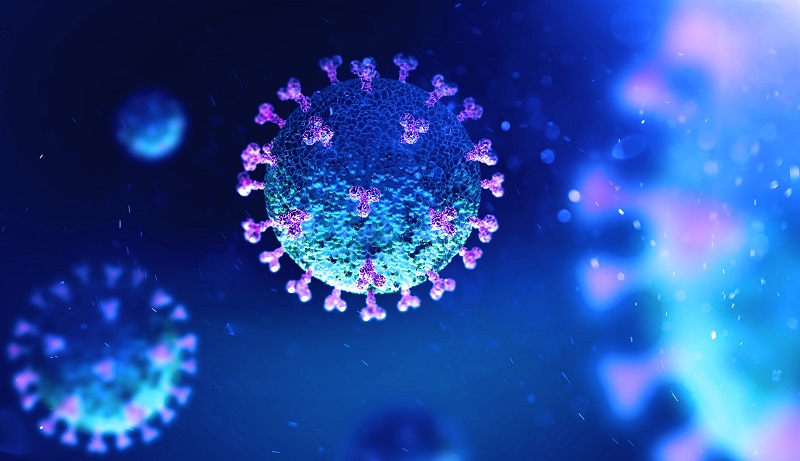 Our coronavirus coverage shows how filtration and separation companies around the world are responding to and dealing with the spread of Covid-19.
NEWS
Borealis provides renewable PP meltblown fibres
Borealis' Bornewables are made from second-generation raw materials.
Techtextil North America exceeds expectations
The US textile industry gathered in-person for this highly anticipated reunion.
WEF announces robust health protocols for WEFTEC
Every individual who participates in WEFTEC 2021 will be required to comply with health protocols.
Air Techniques International adds high flow option to filter tester
The new option is suitable for EN 12941 and EN 12942 PAPR testing standards.
Mann+Hummel air purifiers aid event re-opening
The Greentech Festival is one of the first events in Berlin that can take place both online and with visitors.
Air Techniques International develops mask test adapter
The new ATI mask test adapter provides the flexibility to test a variety of mask designs and sizes.
Meissner to expand production capacity for Covid-19-related products
Meissner Filtration Products has been awarded a US$13.4 million contract from the Biomedical Advanced Research and Development Authority (BARDA) to facilitate expedited expansion of the company's production capacity for products critical to Covid-19 vaccine and therapeutics manufacturing.
Water filters fight Covid-19 in developing world
The Grifaid Community Filter removes bacteria and viruses from water supplies using advanced membrane technology.
Grundfos reports solid 2020 results despite Covid-19
2020 sales slip 4.4% in a challenging year.
Ahlstrom-Munksjö provides media for HEPA device
The HFT 300 and HFT 600 devices remove 99.995% of particulates corresponding to SARS/Covid-19 virus sizes.
Water treatment and vaccine development
Why water is such an important element of vaccines.
IDA postpones World Congress until 2022
The extended abstract submission deadline is now 15 September 2021.
Techtextil North America 2021 accepting abstracts
Techtextil North America 2021 will be held on 23–25 August.
Ahlstrom Munksjö offers fabric portfolio for masks
The new fabric portfolio is designed for use in both civil and medical face masks.
Camfil releases 2021 podcast series
The series will have a new podcast every month dedicated to the industry-relevant air filtration topics.
INDA webinar series covers global nonwovens issues
The one-hour webinars will all be held at 11.00 am Eastern Daylight Time (EDT) in the US.
Viledon Product Catalogue 2021/2022 released
Alongside products and solutions, this edition also deals with directives and standards.
Metrolink adds Purafil air filters to trains
The new filters work with Metrolink's HVAC system, giving another protective layer.
Elsevier hosts free webinars on Covid-19 control
The first webinar took place on Tuesday 26 January.
VFE testing shows efficacy of Porex materials
The Porex components were able to consistently obtain a 99.9987% VFE score.
Osmotex develops self-sterilising technology
The first products with integrated Osmotex Steriliser technology are re-usable facemasks which use only moisture and an electric pulse.
Viessmann develops displacement ventilation system
The effectiveness of the Vitovent 200-P was shown in a successful pilot project at a school with about 1,000 students in Germany.
ATI sees record demand for automated filter tester
Air Techniques International (ATI) reported unprecedented demand for its 100X Automated Filter Tester from filter media companies and mask manufacturers responding to Covid-19.
INDA releases nonwovens industry outlook report
The 350-page report is available to INDA members and non-members.
Mann+Hummel room air purifiers help fight viruses
The room air purifiers can reliably filter more than 99.995% of viruses, bacteria and micro-organisms from the air.
Xylem podcast begins second series
Listeners can stream episode one of the new series now.
AFS Conference - industry response to pandemic
The virtual conference took place 2–3 December and devoted both days to the filtration industry's response to Covid-19.
Freudenberg increases meltblown nonwovens capacity in Germany
The nonwoven media is used to manufacture certified face masks.
Camfil supplies filters for meat production areas
The solution cleans the indoor air of circulating aerosols or viruses and provides clean filtered air to the cooling system for circulation.
Nanotech filter coating helps fight Covid-19
A professor from the University of Houston has developed a coating which allows air filters to capture airborne or aerosolised droplets of the virus.
Virtual RISE conference showcases new technologies
Programme content focused on societal issues affecting the nonwovens industry, bio-sourced polymers and fibres, Covid-19 responses and sustainability.
Mann+Hummel's new HEPA filter for AC & ventilation
The new Nanoclass Cube Pro membrane can filter more than 99.95% of viruses, bacteria and micro-organisms from the supply air.
Freudenberg face mask certified as medical product
The mask includes a soft three-layer polypropylene filter medium.
Lydall to add fine fiber meltblown production line in France
The filtration media will be used for face masks and high-efficiency air filtration systems.
Xylem provides 100 000 face shields for Covid-19 front-line workers
Xylem partners help deliver the face shields to healthcare and water workers.
3M evaluates AquiSense method for respirator reuse
The PearlSurface UV-C LED disinfection method can treat N95 respirators whilst maintaining their crucial properties.
INDA examines Covid-19 impact on meltblown markets
The report assesses the market and outlook for the meltblown process used to produce medical face masks and respirators in the US.
Construction begins on Lydall's expansion in New Hampshire
The Filtration Center of Excellence will develop new media and house two new production lines.
New ventilator sharing device in test phase
The system incorporates respiratory parts that are available in the UK supply chain.
Donaldson donates US$100 000 to Direct Relief to fight Covid-19
The Donaldson Foundation grant will help Direct Relief to provide equipment and resources to medical professionals.
Porvair supplies filters for Covid-19 testing
The company's Vyon porous plastic filters will be used in the SAMBA II machine that provides swift diagnosis of Covid-19 infection.
Eagle Filters starts manufacturing respirators in Finland
The initial target capacity is 30 000 respirators per day.
Ahlstrom-Munksjö's filter media included in new range of face masks
The Buff face masks are available in Europe, the US and Canada.
Livinguard face mask technology 99.9% effective
The masks have three layers offering five levels of protection.
Lydall to add new production line to meet face mask demand
Commercial production is expected to begin later this year.
The safe reopening of commercial buildings
Planning, preparedness and precautions are key to ensuring water safety.
W+D/BICMA develops face mask converting line
The mask line can produce up to one million high quality face masks per day.
Meissner Filtration's new facility in Ireland is now operational
Manufacturing single-use systems in Castlebar, Co Mayo.
Tests on Freudenberg filters show anti-viral value
Once the filter captures the virus, it is deactivated through an approach based on natural fruit extracts which prevents secondary contamination.
Camfil starts making face masks in Sweden
The initial goal is to provide Region Stockholm with 100 000 CamProtect masks per week.
Xylem supports UNICEF's Covid-19 response
The partnership will provide access to safe water and sanitation for vulnerable children and families.
Ahlstrom-Munksjö launches Extia Protect portfolio
The portfolio is specifically designed for face mask applications.
UniSieve technology used in oxygen concentrator
The technology allows the development and manufacture of membranes of different pore sizes.
Freudenberg begins manufacturing face masks
The mouth-nose masks are available in Germany from the Vileda online shop.
INDA launches new portal to meet Covid-19 need
The portal increases awareness of actions by nonwoven and engineered fabric producers in the fight against Covid-19.
Atlas Copco assists first responders with PPE
The 3D-printer produced mask is called a Montana Mask.
Ready-to-sew face mask kits include new Hollingsworth & Vose filtration media
Nanoweb® FM is designed for use in homemade face masks.
April's top filtration news stories
Featuring Filtration Group Industrial, Parker and Johns Manville.
DuPont donates PPE to Covid-19 frontline workers
The donation is part of a greater effort to respond to the crisis.
Ahlstrom-Munksjö's Turin plant expands mask material production capacity
The Turin plant will produce material for more than 60 million surgical face masks per month.
Xylem supports community-based responses to Covid-19
Customers and partners worldwide asked to nominate non-profit organizations to receive grant funding.
Sulzer Chemtech supports Covid-19 drug production
Sulzer's ECR is being used to increase production capacity of drugs for critically ill Covid-19 patients.
Grundfos produces face shields for health services
The mask consists of a normal sheet of A4 foil attached to a plastic frame.
Porvair Sciences contributes to breathing aid
The device has been used in hospitals in China and Italy to help Covid-19 patients with serious lung infections to breathe more easily.
Researchers develop self-sterilising air filters
The new nanotechnology is based on laser-induced graphene (LIG) water filters that eliminate viruses and bacteria in water.
Covid-19: Mann+Hummel supplies HEPA filters for Ford's respirators
3500 HEPA filter elements are being manufactured in the US and Germany every day.
Ahlstrom-Munksjö expands production of face mask materials in Italy and Finland
The filter media company responds to the Covid-19 pandemic.
Johns Manville starts producing nonwoven media for face masks
The Johns Manville plant in Richland, Mississippi will help meet Covid-19 demand.INDA webinars guide industry during
Filtration Group Industrial switches part of German production to face masks
Around 30 000 masks will now be produced in the Öhringen plant every week.
INDA webinars guide industry during Covid-19
The webinars took place on 14, 21 and 28 April.
ProMinent donates water treatment system
The chlorine dioxide systems treat and disinfect medical wastewater.
Porvair adapts manufacturing to fight Covid-19
The company's Segensworth division in the UK has been selected to support Project Oyster, a British consortium, which will build 10,000 ventilators.
Grundfos Foundation to support fight against Covid-19
This year the Poul Due Jensen Foundation will also focus on the fight against Covid-19.
FEATURES
Office building HVAC strategies during Covid
Investigating indoor virus concentration and operational cost of an HVAC system for two mitigation strategies.
PVDF filters show promise for medical use
The Covid-19 pandemic has resulted in increased demand for air filtration based personal protective equipment.
HEPA filters in indoor air purification
Considering correct filter installation in buildings and how to ensure supplementary HEPA air purification systems are fit for purpose.
FiltXPO - clean water in a changing climate
Experts at the forthcoming FiltXPO discuss how nonwoven filtration media can help society better conserve, reuse and reclaim this precious resource.
HRS believes Covid-19 needs a flexible approach
Here we examine how UK water companies should prioritise spending and investment in the light of Covid-19.
Protecting people with collaboration
When Covid-19 hit Southern California's regional passenger train service, Metrolink, it implemented multifaceted health and safety measures.
New filter coating helps fight viruses
An automotive filtration specialist has produced an antiviral, antibacterial technology which eliminates most airborne viruses, including Covid-19.
Pretreated household materials offer filtration protection against pathogens
Study suggests household paper towel pretreated with NaCl solution prevents penetration of viral-sized particles.
Learning lessons from lockdown with Celeros
José Larios, CEO of Celeros Flow Technology, discusses what it is like to launch a new venture during a global pandemic.
Ventilator sharing moves forward
Initial details of the specification of the system are now freely available on the IfM website.
Digital water solutions can help combat Covid-19
Albert Cho, vice president and general manager at Xylem, discusses how utilities are responding to Covid-19 with digital technologies.
BLOGS
Water treatment and vaccine development
Why water is such an important element of vaccines.
The safe reopening of commercial buildings
Planning, preparedness and precautions are key to ensuring water safety.