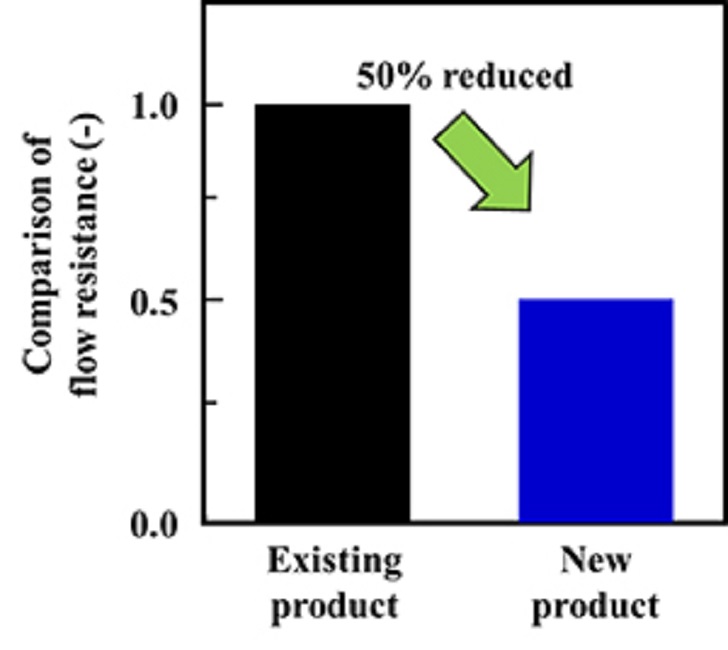 Toray Industries recently announced it has developed a new small-sized reverse osmosis (RO) membrane element with twice as much water recovery.
The improved water generation is enabled through a technology that limits the resistance of the feed waterand purified waterflowing through the RO membrane to the minimum, thus boosting the flow speed of the feed water.
An RO membrane element consists of an RO membrane sandwiched between the main elements of permeate side channel material and feed side channel material. To boost water recovery, it is necessary to lower the flow resistanceof the permeate side flow channel and reduce the ion concentration of the RO membrane surface.
The permeate side channel of the RO membrane element has a new design which uses precision polymer processing technology which gives a 50% reduction in flow resistance on the permeate side.
In addition, by making full use of fluid analysis, Toray has developed a new feed side channel material which has a smaller number and thinner nodes which allows it to increase the flow velocity of feed water by more than double and to reduce the ion concentration on the RO membrane surface by more than 30%.