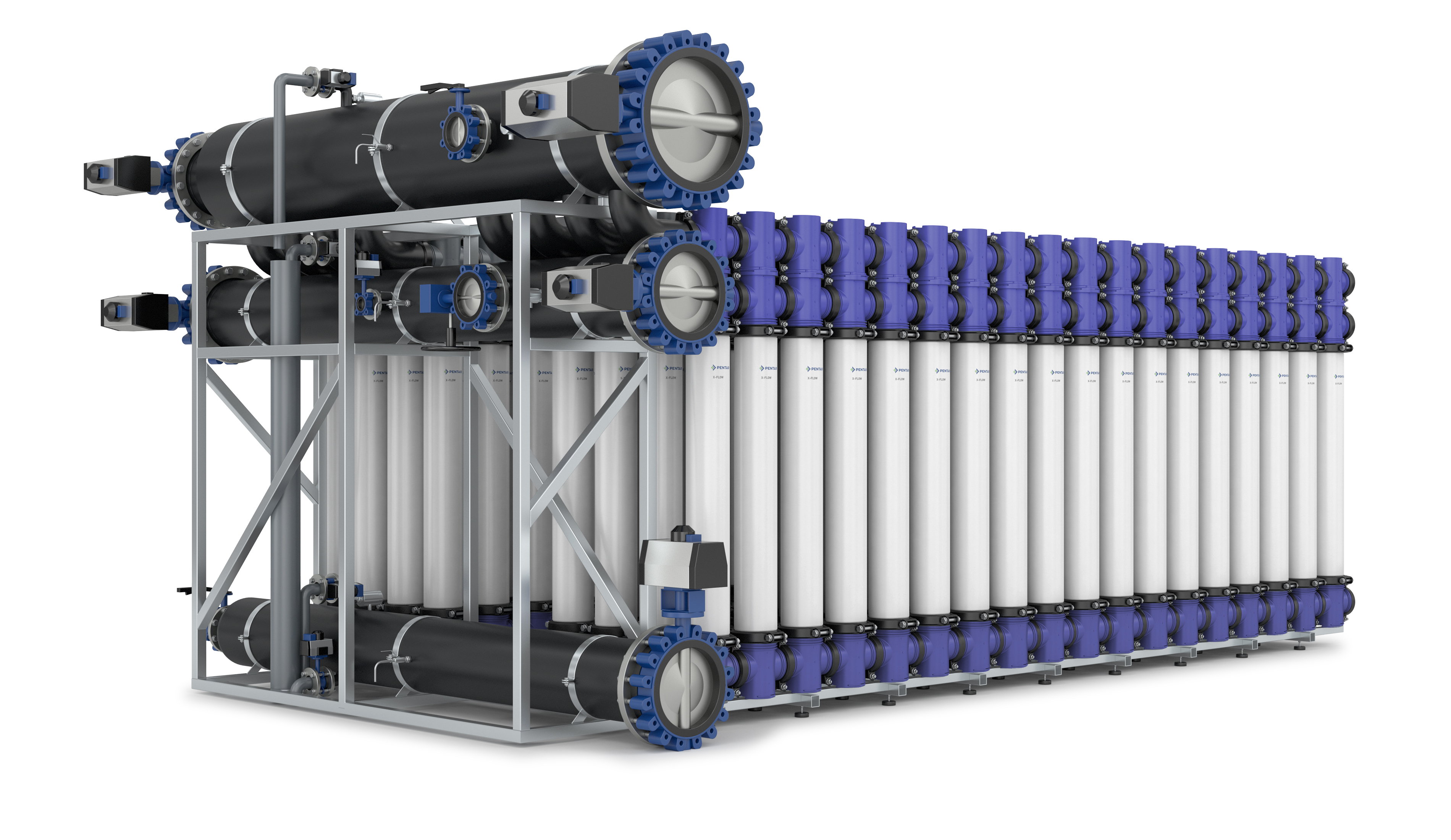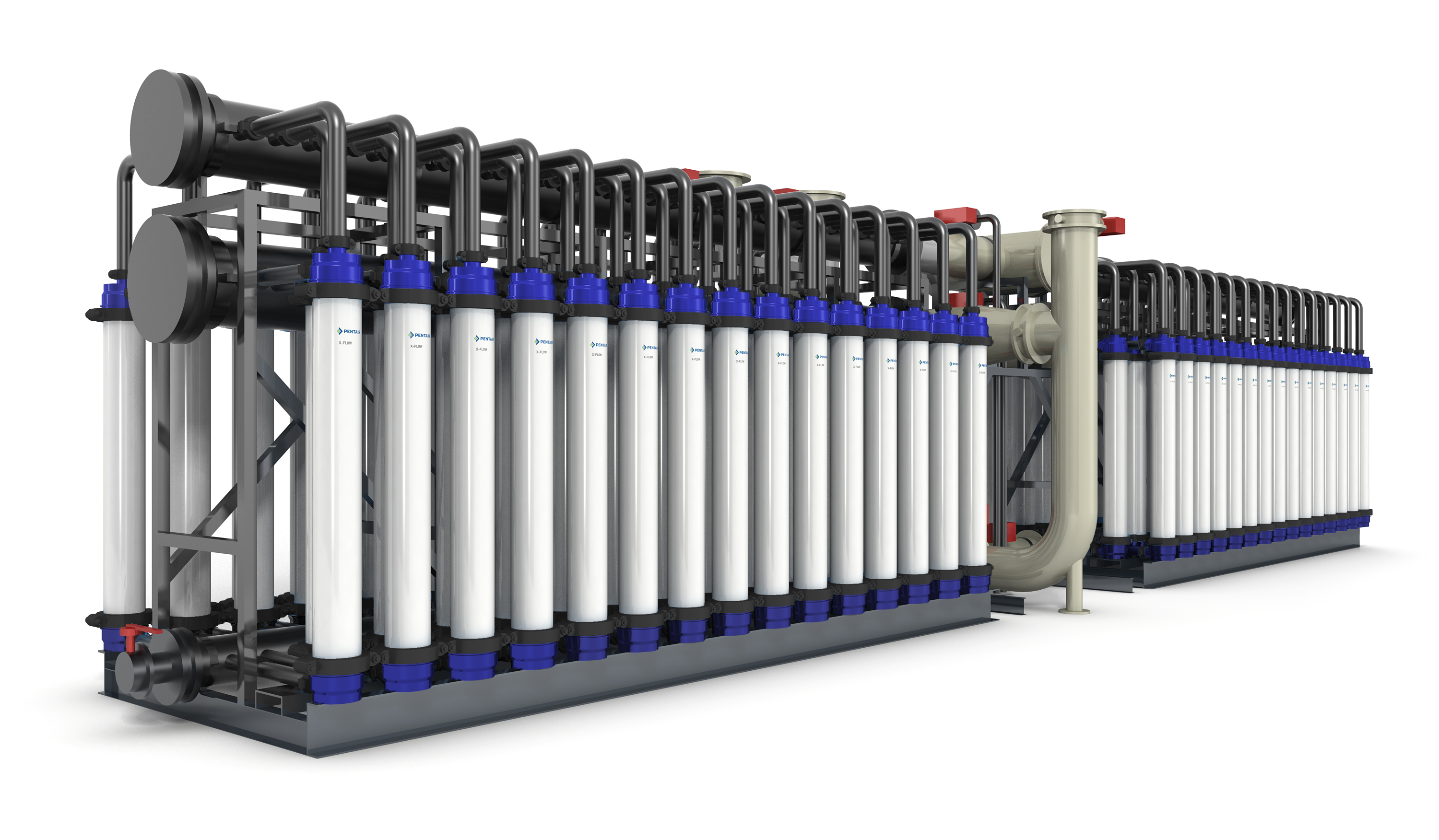 Global water treatment company Pentair is developing a compact ultrafiltration membrane element for its X-Flow product line. This new membrane element will bring a cost-effective solution to new projects and enhance performance of existing systems within the same footprint.
Innovating the core, that was the starting point for the development of the new X-Flow XF75 Membrane Element. With a fundamentally new UF membrane, a new internal design and outer dimensions identical to those of the 55 and 64, the XF75 delivers a performance boost in a small package.
The new X-Flow XF75 Membrane Element looks exactly the same as the well-known Pentair X-Flow XF64 and XF55 (also known as Pentair X-Flow Aquaflex 64 or Pentair X-Flow Xiga 64) elements. However, the new membrane element is only the same on the outside. The firm's researchers and product developers have created a stronger membrane material that enables the fiber's inner and outer diameters to be modified, which results in an impressive extension to 75 m2 of active membrane surface area.
Greater membrane surface area
According to the company, this latest innovation provides key advantages in terms of square metres of surface area in relation to element size.
In fact, by sticking with the existing element dimensions and increasing the total surface area to 75 m2, it has created a UF membrane element that has more membrane surface area per unit of weight or volume than the average of similar UF technologies available today.
Bigger is not always better and by not increasing the element size means that handling the new X-Flow XF75 element is just as easy as dealing with existing membrane elements.
Internal workings redesigned
X-Flow XF75 Membrane Element is a breakthrough in several respects. Compared to the familiar X-Flow XF64 element, it achieves a 17 percent increase in membrane surface area. Performance is further enhanced due to a complete redesign of the internal workings of the element. To help enable the best possible hydraulics, the central permeate tube design has been optimised. In addition new end caps were designed to improve the flow of water from the elements to the system. This latest element brings a cost-effective solution to new projects and also means that existing water treatment systems based on Pentair X-Flow Aquaflex and X-line technology can be given a significant performance boost within the same footprint. Customers can also choose to reduce the number of elements and maintain the total membrane surface area. This means that the X-Flow XF75 element provides the opportunity to retrofit and upgrade existing X-Flow Aquaflex or X-line systems in the simplest possible way. Although the membrane's diameter has been modified, there is no change in pretreatment requirements.
The internal element design was improved to accommodate larger flows and, despite the smaller fibers, actually has higher mechanical strength and structural integrity.
For more information, visit https://xflow.pentair.com/en/xf75