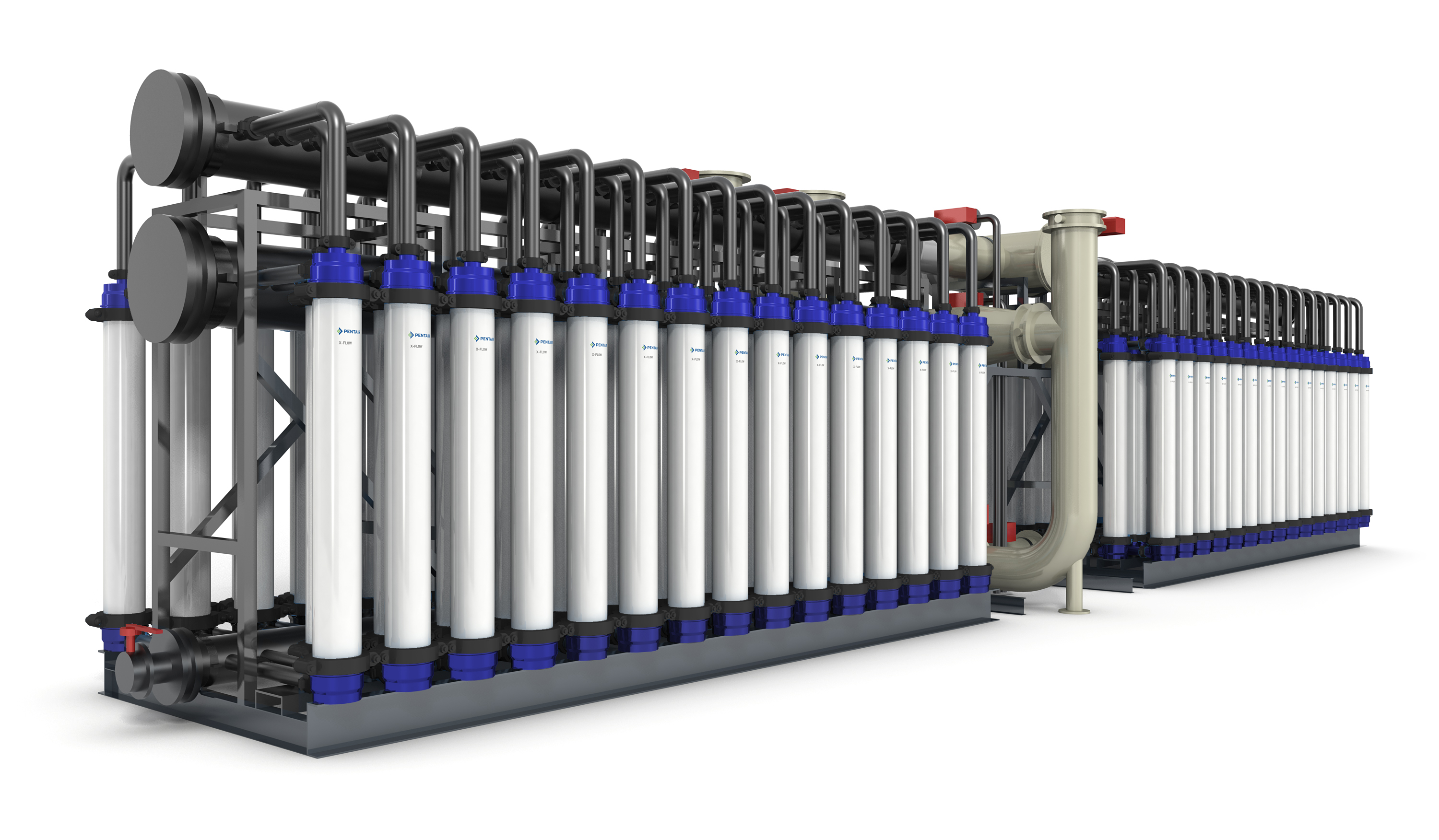 Pentair has announced the latest addition to its X-Flow filtration portfolio, the Pentair X-Flow XF75 membrane element, a new ultrafiltration (UF) membrane element for water treatment projects which helps to enhance performance of existing systems within the same footprint.
Although the outer dimensions are the same as existing Pentair X-Flow membrane elements with areas of 55 m2 and 64 m2, the company has redesigned the internal workings and used modified materials to create extra membrane surface area.  
By maintaining the existing element outer dimensions and increasing the total surface area to 75 m2, customers can benefit from more membrane surface area per unit of weight or volume than the average of similar Pentair X-Flow UF technologies available.
By not increasing the element size, the new X-Flow XF75 Membrane Element is applicable to projects entailing common membrane element sizes without the added complication of accommodating footprint differences.
Jaap Rosink, product category leader at Pentair X-Flow, said: "The new X-Flow XF75 membrane element is a real powerhouse that boosts Pentair X-Flow Aquaflex and X-line Solutions."