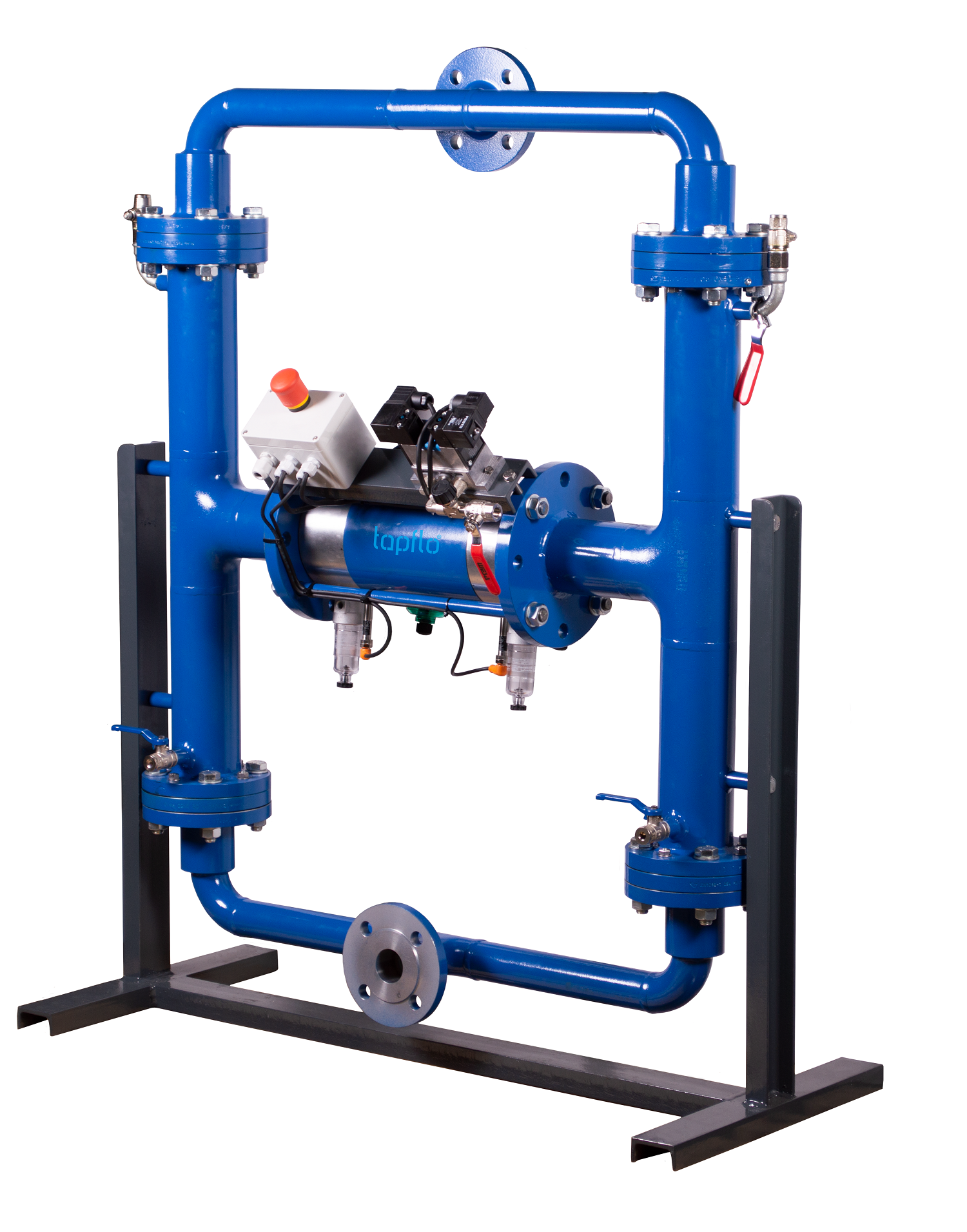 Tapflo's new piston-diaphragm pumps for feeding filter presses are designed for heavy duty applications in automotive production plants across Europe.
German company Steinle Industriepumpen, has been a Tapflo partner for more than 25 years. Steinle originally developed its own piston-diaphragm system to feed filter presses with a capacity of up to 18 m3/h and since then the design has been further developed five times. Now, the professional relationship between the two companies has resulted in the transfer of production from Steinle to Tapflo. 
The Steinle pump is designed for demanding applications where liquid is transferred to the filter press. In these applications, the pump is often severely stressed by the liquids as most slurries are abrasive and chemically aggressive.
The pump transfers large quantities of liquid into the empty press as well as small quantities at high pressure when the filter press is filled. A feature of the Steinle pump is the high transmission value of the inlet air pressure (up to 1:3.3) to the outlet pump pressure. High pressure in the filter press means a better filter result, lower costs for the removal of the filter cake and a shorter pressing process.