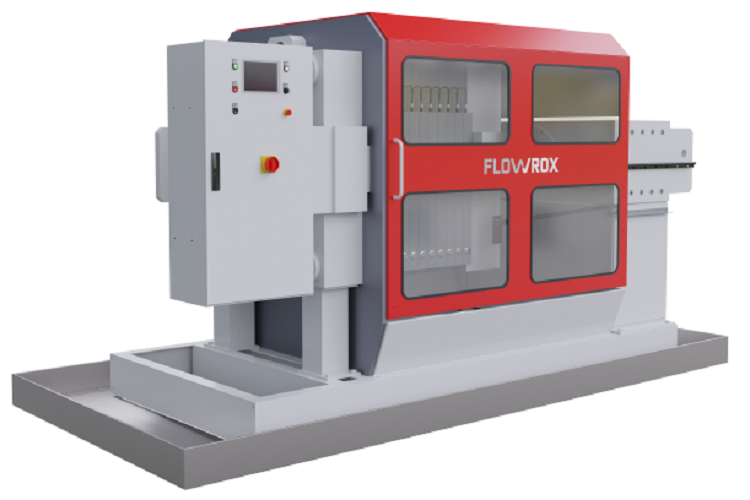 Flowrox has introduced its new Smart Filter Press (SFP) for solid/liquid separation which has up to 10 times higher capacity when compared with conventional recessed filter presses of the same size.
Matti Luoma, commercial product manager at Flowrox, said that the SFP is designed for safety and with its smart features and error detecting functions, the filter can reach over 98% availability without any operator involvement.
The company says that the SFP is a cleaner and safer option for traditionally dirty applications and is a more environmentally friendly alternative when replacing old filter press installations.
Typical applications for the Flowrox SFP are solid/liquid separation in flue gas desulfurization and in different process water recycling in metal finishing, electrochemical machining, concrete recycling, industrial effluent treatment and municipal sludge dewatering.