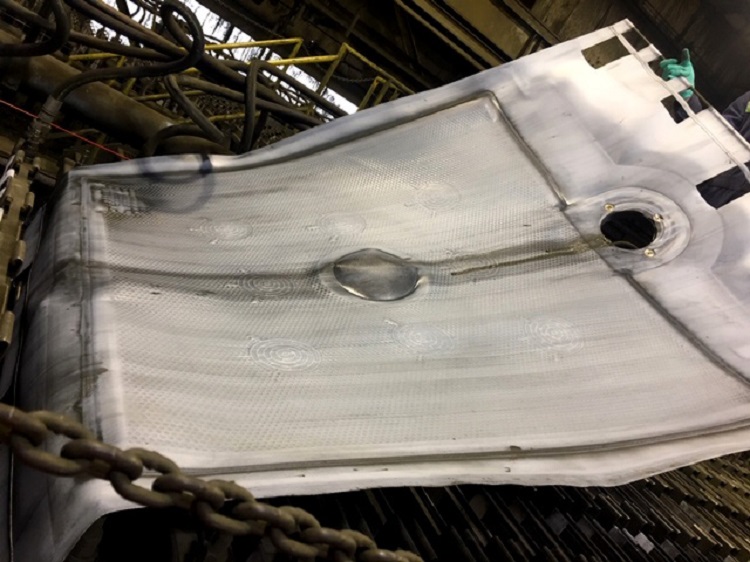 The Micronics Engineered Filtration Group's new MINE-XLL filter cloth has been developed for the mining industry to provide extra-long life and dramatically decrease the frequency of filter cloth changes, a frequent problem in mining and mineral processing dewatering operations.
Typical mining filter cloths achieve a lifetime of approximately 1500–3000 cycles in mineral processing applications. The company says the Micronics' MINE-XLL filter cloth is typically achieving a lifetime of three times that of traditional polypropylene (PP) felted mining cloths, including its own.
The new MINE-XLL cloth has been tested and evaluated at 10 mine sites and performance has exceeded expectations. Some mines have already achieved over 10,000 cycles before a cloth change.
Micronics' new heavyweight nylon filter press cloth also has a better cake release than traditional PP felted mining cloth, greater mechanical resistance to highly-abrasive, high velocity mine slurries and less fabric blinding, so cloths stay cleaner with less washing needed. It also has lower cake moistures, resulting in lower hauling costs.
The company estimates that clients could save more than $100,000 per year, both through labour and productivity improvements and lower hauling costs.