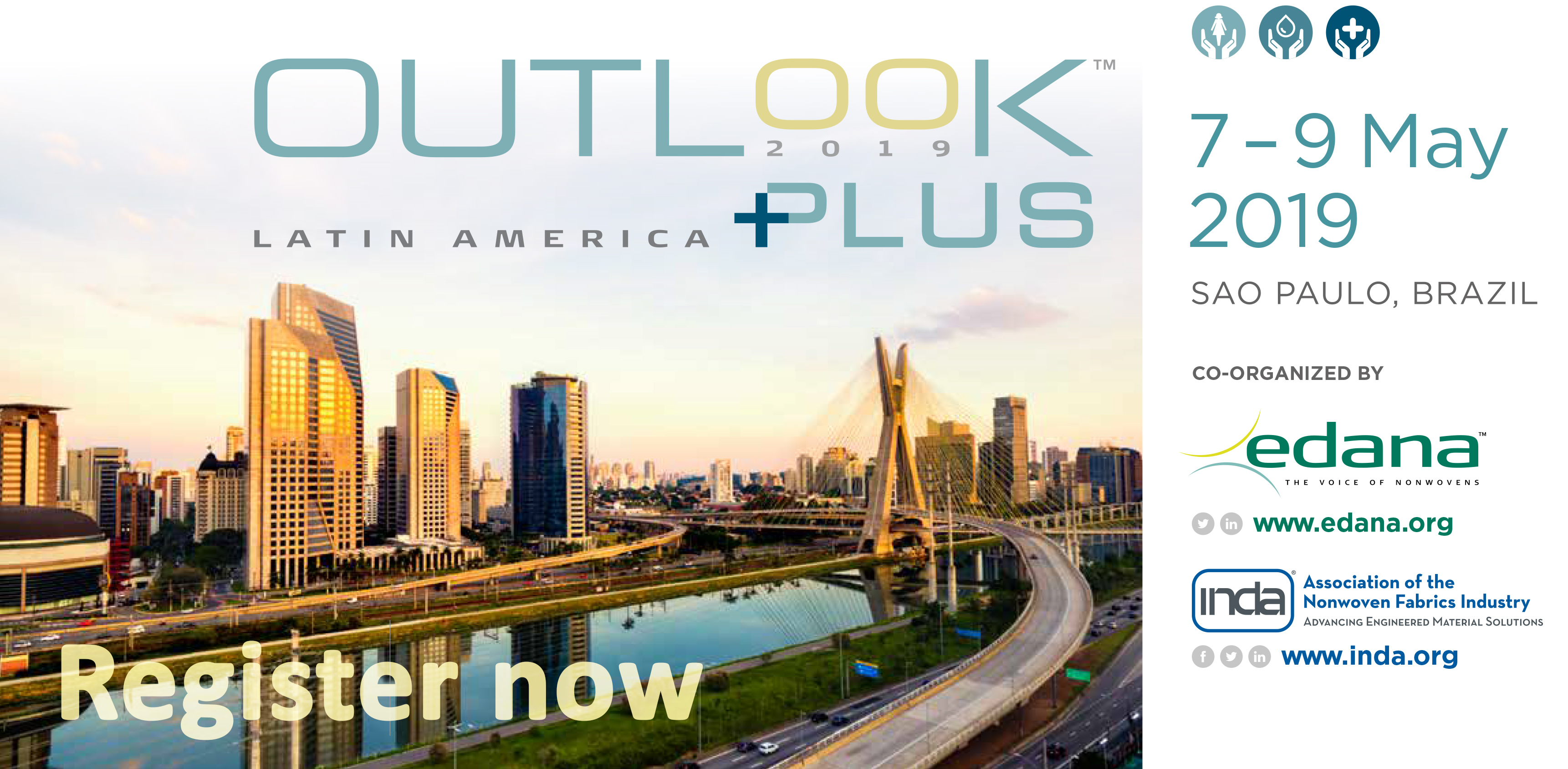 The third edition of Outlook Plus Latin America (OPLA), which takes place in May in Sao Paulo, Brazil, will, for the first time, cover developments in nonwoven filter media, an important and growing sector in Latin America.
OPLA will be jointly presented by EDANA, the international association for the nonwoven and related industries and INDA, the Association for the Nonwoven Fabrics Industry. The Latin American nonwoven event will focus on hygiene, medical and filtration and will take place over three days from 7 – 9 May 2019.
More than 300 nonwoven professionals will examine the economic outlook, market statistics and the latest products and trends for the hygiene, personal care, and medical market sectors. For the first time, it will also cover developments in nonwoven filter media.
A full day will be dedicated to nonwovens in medical and filtration and the programme will also feature an in-depth look at the latest developments in nonwovens for the Latin American and global absorbent hygiene and personal care products markets. This will include expert local insight on the political environment, growth trends and the potential for nonwovens in this region. 
Simultaneous translation in English, Portuguese, and Spanish will be provided during the conference and the programme will be available soon.