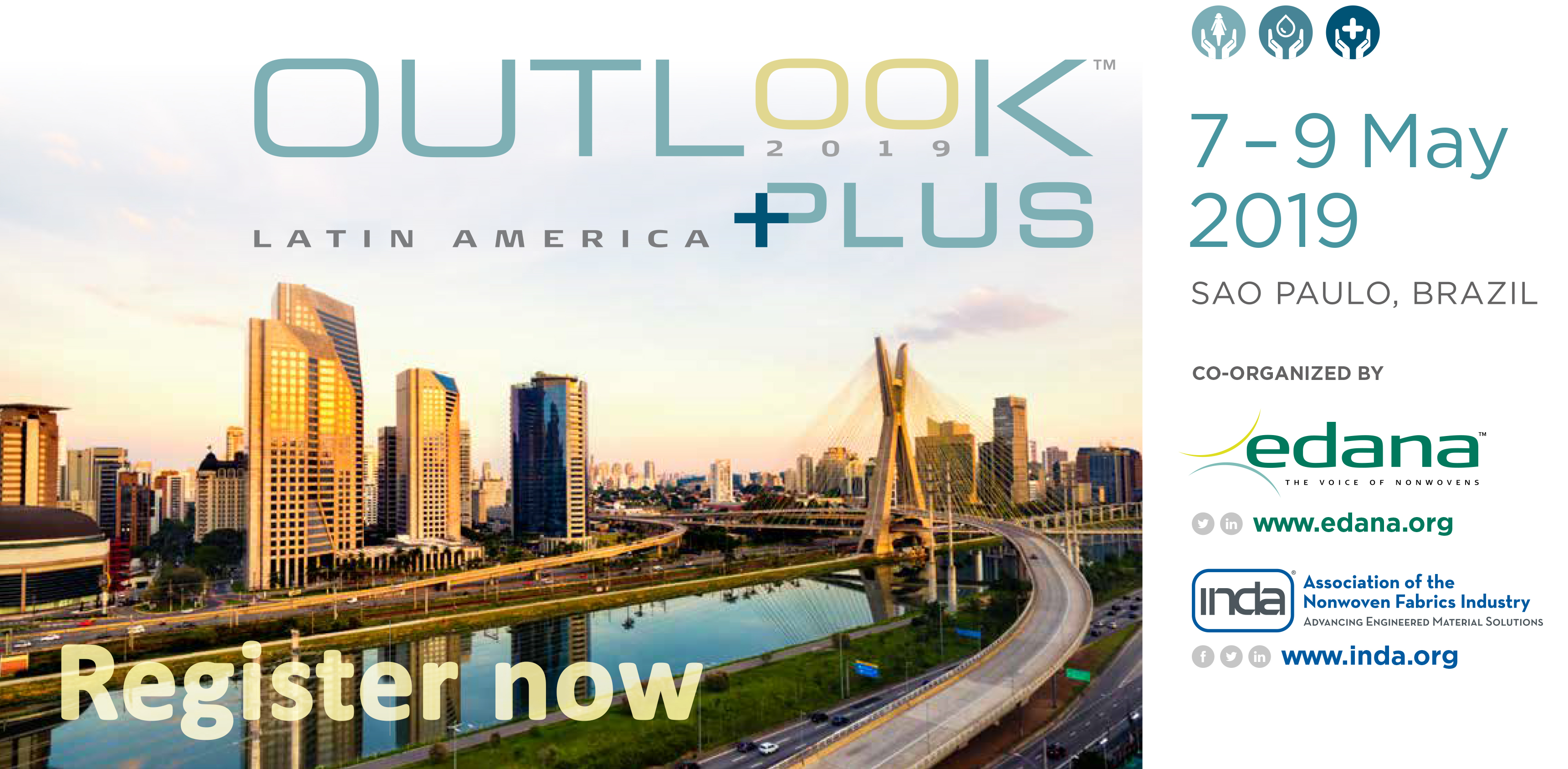 The organisers of the third Outlook Plus Latin America (OPLA) have announced keynote speakers for the event.
Jointly presented by EDANA and INDA, the Latin American nonwoven event will focus on hygiene, medical and filtration and will take place from 7 – 9 May in Sao Paulo, Brazil.
Keynote speakers include Welber Barral, PhD, of Barral M Jorge Consultants, who is an international trade consultant and former Brazilian Secretary of Foreign Trade. He will discuss the outlook for the Brazilian economy. In addition, Rafael Pellegrini, a research analyst in tissue and hygiene for Euromonitor Brazil, will talk about trends and opportunities in the disposable hygiene market.
Conference topics include a Latin American perspective on the industry from brand owners and private companies and information about how Latin American products differ from other regions. A full list of confirmed speakers and topics for the conference can be found on event website.
A full day will be dedicated to nonwovens in medical and filtration and the programme will also feature an in-depth look at the latest developments in nonwovens for the Latin American and global absorbent hygiene and personal care products markets.