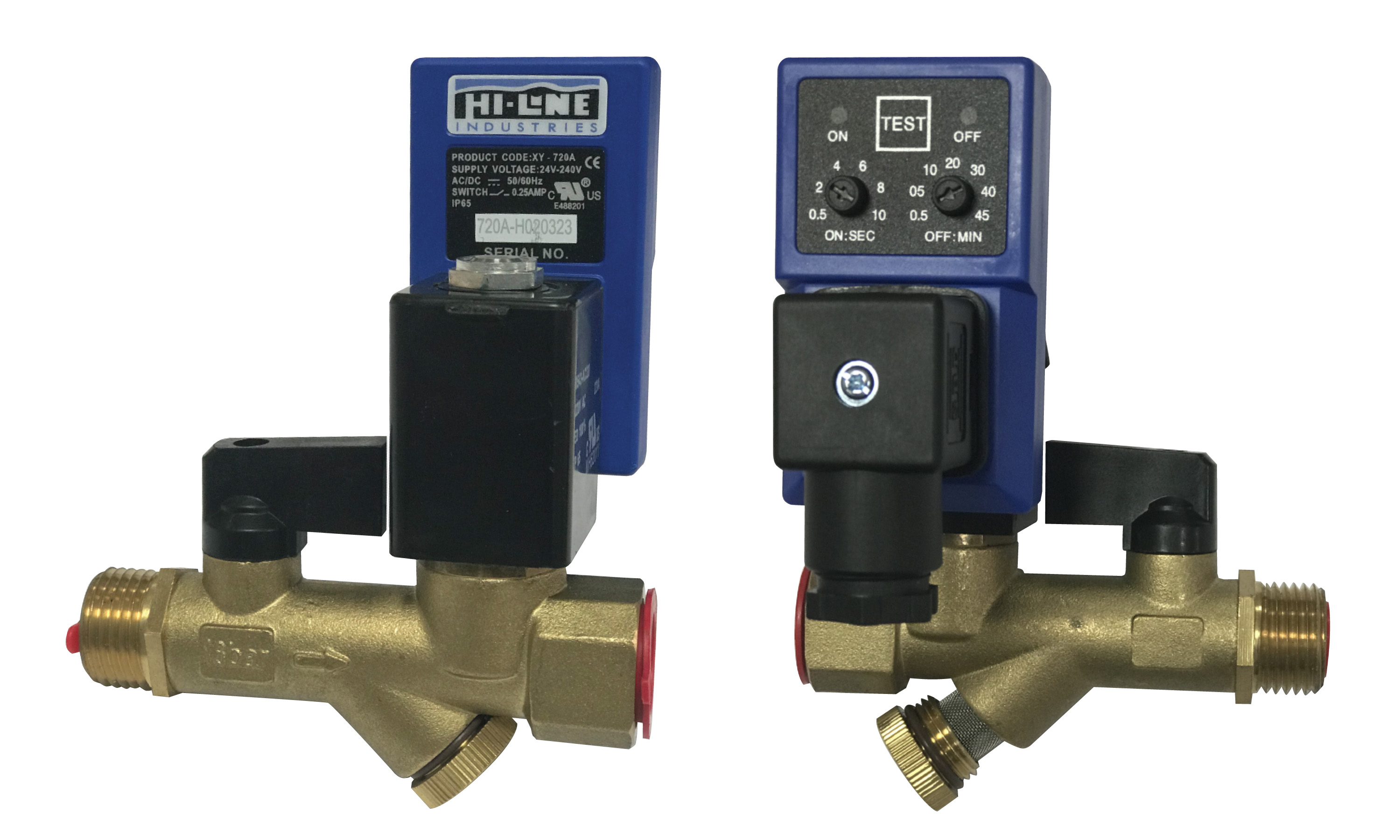 The HTD from Hi-line Industries features an isolation valve for strainer cleaning to 250 micron.
It also offers a 100% ED rated solenoid coil and multi-voltage timer controller to ensure automatic compressed air system drainage.
Although condensate drains are possibly the most inconspicuous components in a compressed air system, they are among the most important. These compact yet innovative products have to function with extreme reliability for the system's filters and separators to do their job effectively. Moreover, compressed air drains prevent moisture carry-over, which can wash away lubricant on motors and bearings found in tools and machinery, leading to premature wear, higher maintenance and greater expense.
At either end of the 2/2 way direct-acting valve can be found a ½" male and ½" BSP female connection. The coil is available in 24, 100 and 240V versions, and is 100% ED rated to offer long service life and facilitate operation in temperatures up to 60˚C.