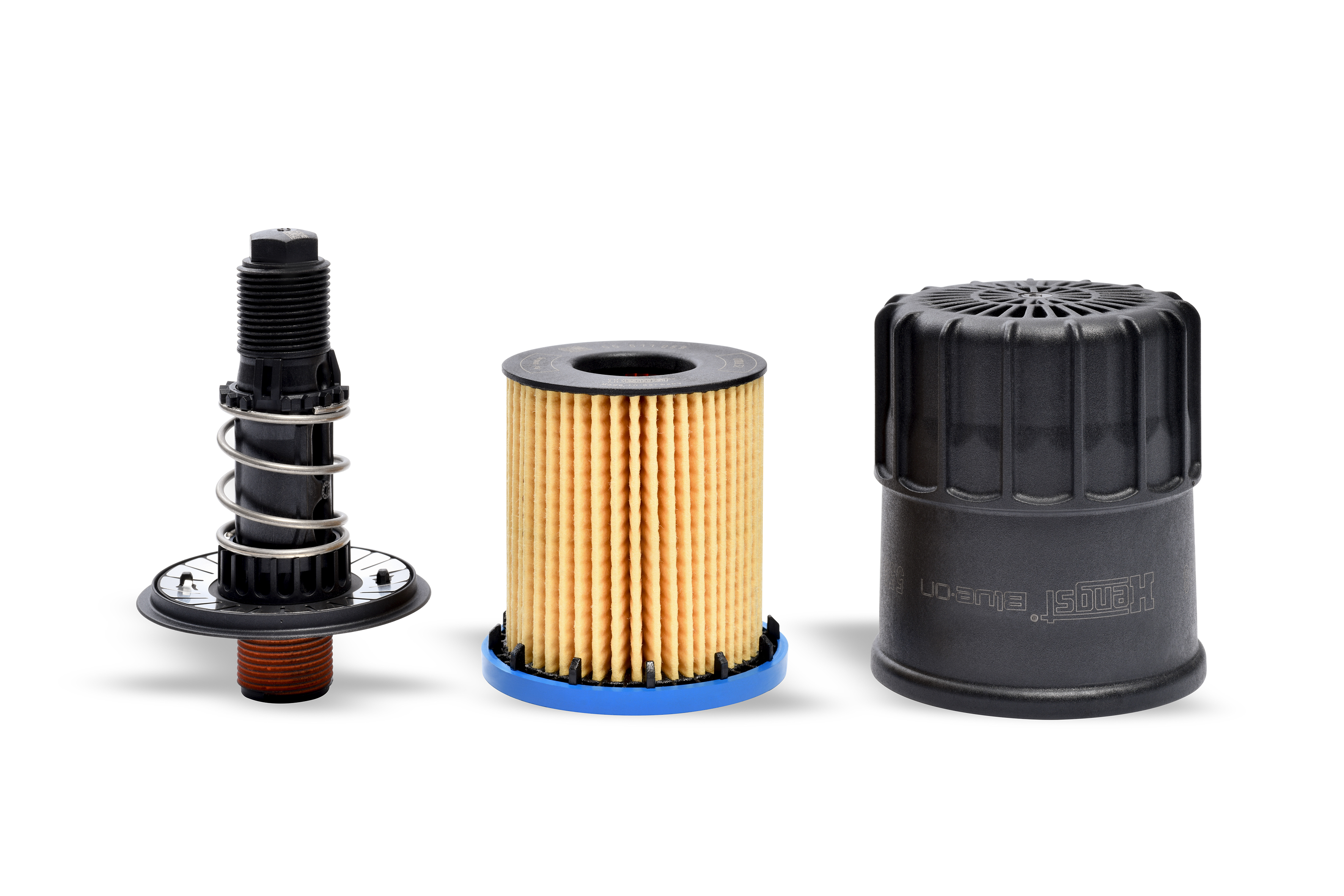 Hengst's Blue.on oil filter system is being launched into serial production and will make its debut in the current Opel Astra´s new 1.5 litre diesel engine.
Blue.on has been developed by Hengst as an alternative to the classic spin-on oil filter. The system consists of a housing and pipe designed as lifetime components with an integrated filter bypass and non-return valve. These OE-quality components remain in the vehicle and are built to function throughout its life.
In addition, there is a fully incinerable filter element, the only component that still needs to be replaced when the filter is changed. The company says Blue.on saves up to 90 % of the waste mass produced by conventional spin-on oil filters, contributing to environmental protection.
In addition to the Astra, other models will be adapted to new engine generations. With the Blue.on products, Hengst is able to meet the demand for flexible quantities and short development cycles. The modular system includes models with diameters of 67 and 77 mm, each available in lengths of 67, 77 and 87 mm, covering around 90% of all common spin-on passenger car applications.