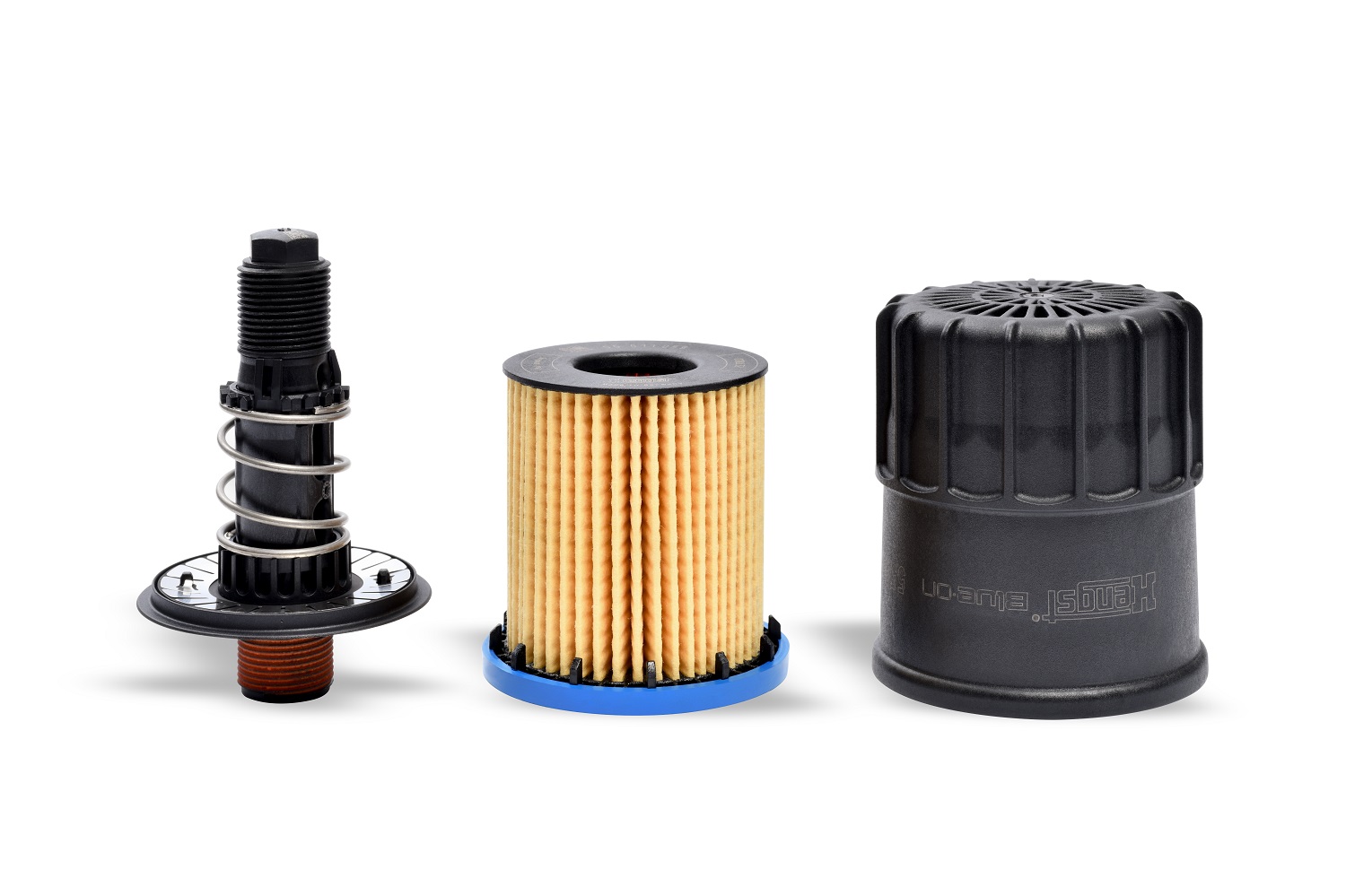 Filter specialist Hengst has been awarded the Münsterland Award for Innovation for its Blue.on product, developed as a sustainable alternative to spin-on oil filters.
Approximately 800 million vehicles equipped with spin-on oil filters are currently driving on the world's roads. The entire filter unit must be replaced during an oil change and the remaining oil disposed of as hazardous waste. This puts an enormous strain on the environment, as it causes waste volumes in the realm of 500,000 t of steel and 142,000 t of waste oil per year.
Hengst Filtration's Blue.on alternative consists of a solid plastic lid, a replaceable filter cartridge and a base with integrated valve technology. The lid and base remain on the engine as lifetime components. When the oil is changed, only the filter cartridge, which can be completely thermally recycled, is replaced. Manufacturers can retrofit the Blue.on to existing engine systems.
Every two years Münsterland e.V. confers the award on creative and innovative developments from Münsterland. An independent jury consisting of six business and scientific experts selects the nominees and the award winners.