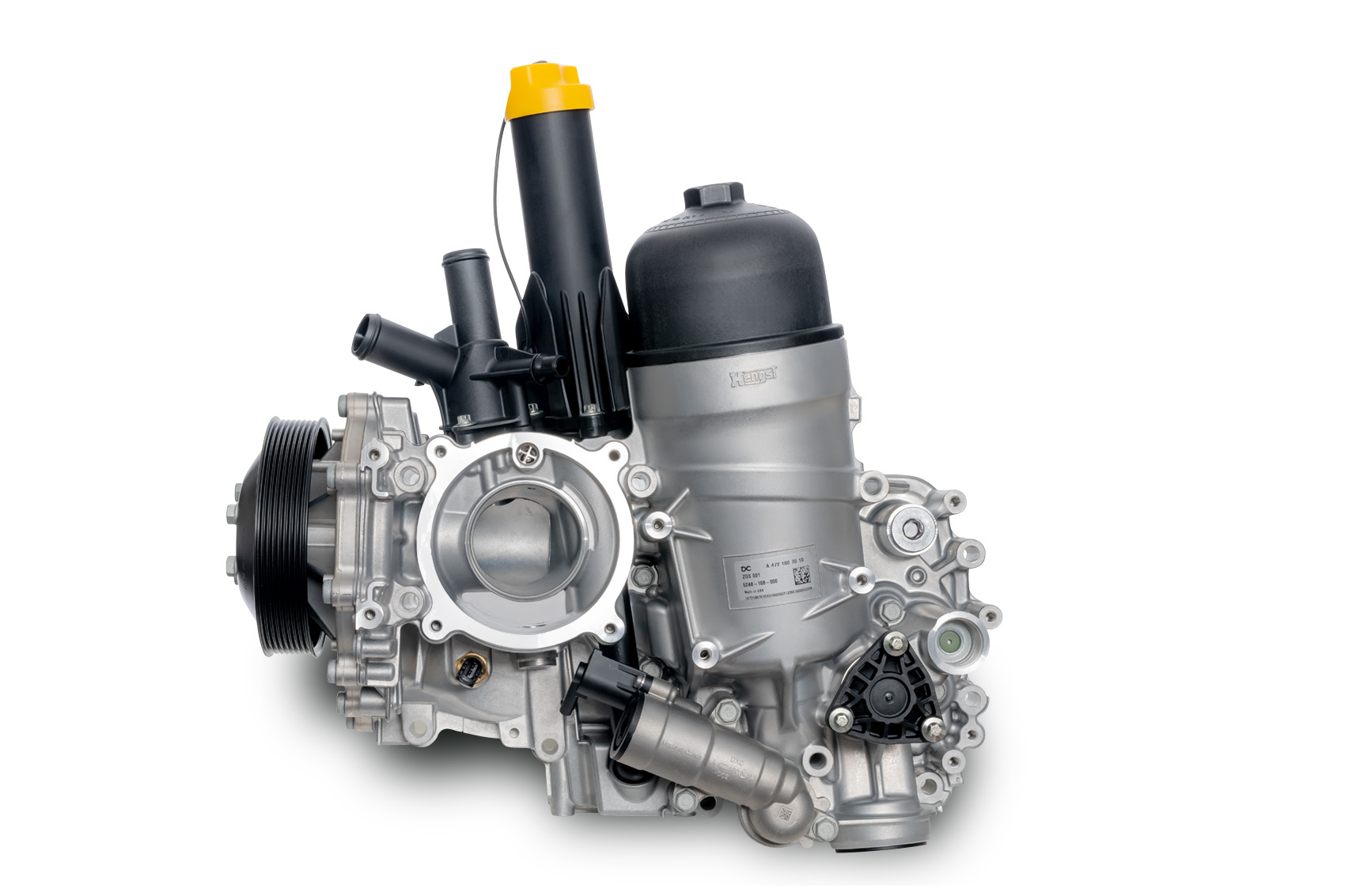 Hengst Filtration's new oil-coolant module has been fitted to the latest generation of US Daimler's heavy-duty DD15 Gen5 engines, making them more efficient when exposed to extreme temperatures.
Extremely low temperatures make the consistency of the engine oil exceedingly thick and viscous. When it impacts the filter, this highly viscous oil generates an enormous differential pressure (Delta P). This latest generation of the Hengst stack filter has made it possible to achieve a significant increase in oil differential pressure. This causes the filter bypass valve to open later, resulting in a considerable boost in filtration performance.
The high functional density of the module comprises oil filtration, oil water-heat management, water pump and, unlike the previous model, an oil pressure regulating valve. With fewer parts it is lighter and more robust with even the oil thermostat  incorporated directly into the housing.
Overall, the reduction in parts has made the module 10% lighter than its predecessor and the topology-optimised design gives greater sturdiness against pressure and pulsation and improves differential pressure performance by 30%.