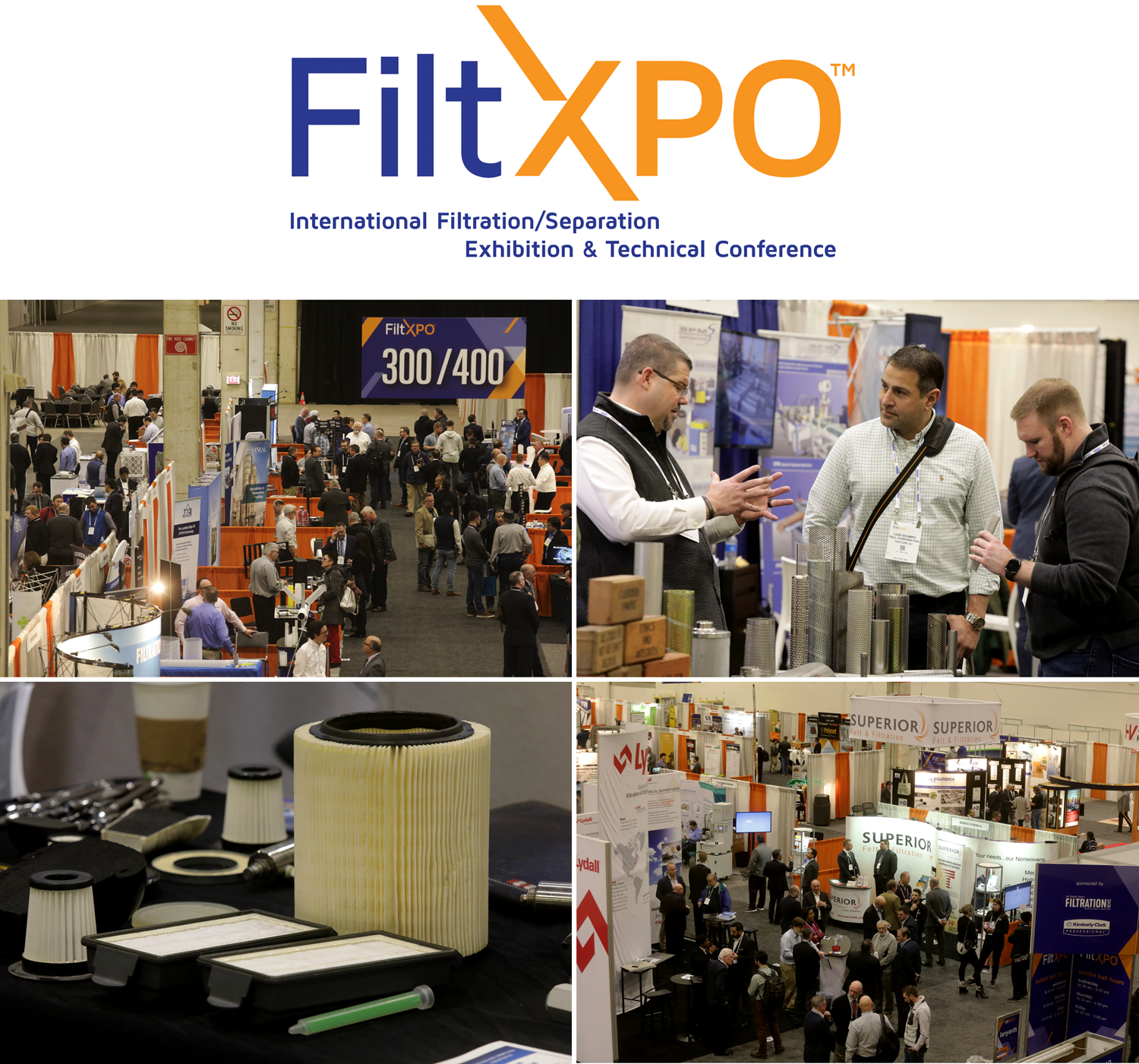 More than 1,300 business and product developers converged in Chicago for the inaugural edition of FiltXPO, North America's exhibition and technical conference dedicated to filtration and separation products and processes, which took place from 26–28 February.
Some of the many new technologies on the FiltXPO show floor included automated filter testers, new designs and fabric samples for air and liquid filtration, industrial filtration products and also filter media tested on site for efficiency and resistance.
The concurrent technical conference featured seven distinct sessions and 31 presentations. Sessions included topics such as Biopharmaceutical Filtration, Membrane Filtration, Air & Gas Filtration, Nanofibre Filter Media, Water Filtration and Separation & Filter Media Technology.
The two-day Filter Media Training Course, conducted by Chris Plotz, director of Education & Technical Affairs at the Association of the Nonwoven Fabrics Industry (INDA), drew the maximum of 35 attendees.
FiltXPO replaces the International Filtration Expo and Conference and is intended to be broader in scope, covering separation and membrane technologies, processes, and equipment. The next FiltXPO will take place 12–14 October 2021.