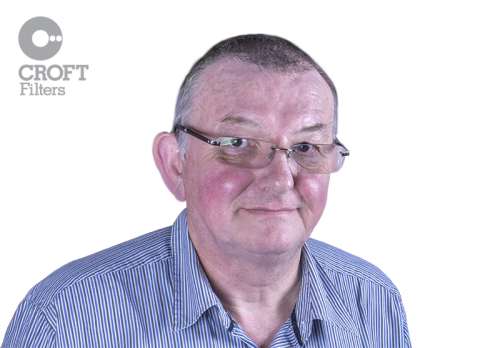 Filter manufacturer Croft Filters has saved adhesives and coatings producer, Itac Adhesives, more than £1,700 a week by introducing a Heco self-cleaning filter unit to its solvent filtration system.
Itac approached Croft Filters looking for a reliable filtration solution for a solvent-based liquid as part of a commercial printing project. Previously, the adhesives manufacturer had relied solely upon disposable filters made from either polyester or nylon monofilament, which would clog up during the discharge procedure and needed replacing regularly.
Due to its partnership with filter housing specialist, Heco Filtration A/S (Heco), Croft was able to offer a practical alternative. Following a comprehensive consultation, Croft redesigned the existing filtration system, and fitted the Heco Auto-Line self-cleaning filter housing behind two disposable filters within the filtration unit. Positioned in this way, the Heco assembly was able to provide an initial buffer and remove particulates from the adhesive material, substantially improving the life of the disposable filters.
In addition to reducing the number of disposable filters needed, the Heco unit resulted in a more sustainable operation, as the life span of the throwaway filters was extended up to five times longer than before. As a result, Itac has sent fewer filters to landfill and cut its weekly operational costs by £1,725.
Marcus Harrison, production controller at Itac, said: "Our operation is both high volume and high value, so the filtration system had to be spot on. Previously, we'd been using two or three filters for every batch of adhesive we produced, which was both expensive and time consuming.
"As well as lowering our operational costs, the reduction in the number of filter changes has had a positive impact upon batch output. Prior to installing the Heco unit, each filter change resulted in a loss of valuable product, causing a detrimental effect on yield. This material is now suitably filtered and retained within the batch."
"We've been so impressed with the Heco filter housing that we're planning to use Croft's expertise across other projects within our business."
Neil Burns, director at Croft Filters, added: "Following a series of consultations with Itac, we recommended the Heco self-cleaning unit, as it requires minimal maintenance and is capable of handling a variety of solvent-based liquids. As a result, Itac has a sustainable solution that allows it to maintain its high standard of production."
Like this story and want to read others similar to it? Go here tinyurl.com/mnc7d6p to receive unrestricted Free access to the content on Filtration+Separation. Joining will only take a few minutes, and you will gain access to the digital edition of the title's magazine as well as a package of special features, news and much more.