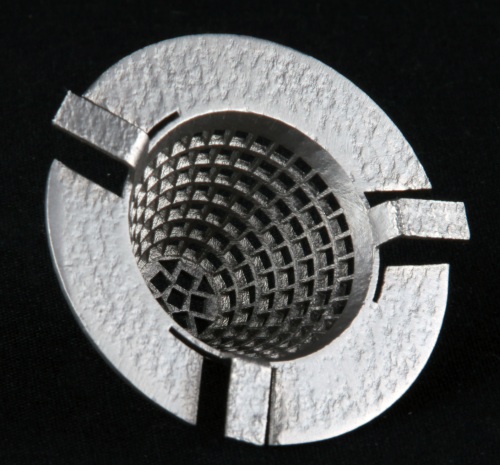 UK Filter manufacturer, Croft Filters, will be showcasing its use of additive manufacturing (AM) at this year's MACH exhibition (7-11 April, NEC, Birmingham, UK).
The Warrington-based company is the first UK manufacturer to produce filters using AM and, in 2013, launched Croft Additive Manufacturing (CAM), which is dedicated to developing the technology for use across multiple industries.
Croft's design engineers will be on stand 4667 throughout the show to offer an insight into AM, also known as 3D printing, and advise visitors on the technology's design potential.
As well as showcasing a range of filters and components that have been manufactured using AM technology, Croft's team will be exhibiting a selection of filter products that have been made using subtractive manufacturing techniques, alongside an example of a self-cleaning filter.
Louise Geekie, project manager at Croft, will also be speaking at MACH's 3D printing seminar on Tuesday 8 April, where she will discuss the product design innovation that AM provides, and Croft's application of the technology to create bespoke filtration solutions.
With more than 21,500 visitors expected to enter the Birmingham NEC, MACH 2014 will feature live working machinery and the latest developments from the manufacturing sector.
Neil Burns, director at Croft Filters and CAM, said: "MACH is geared towards introducing sectors to the latest technologies, so it provides us with the perfect opportunity to meet industry leaders face-to-face and discuss the wider possibilities of AM.
"We're currently collaborating with Lancaster University on an AM research project, and our team will be drawing on this knowledge to offer visitors a view of how this advanced technology can move complex designs into production."