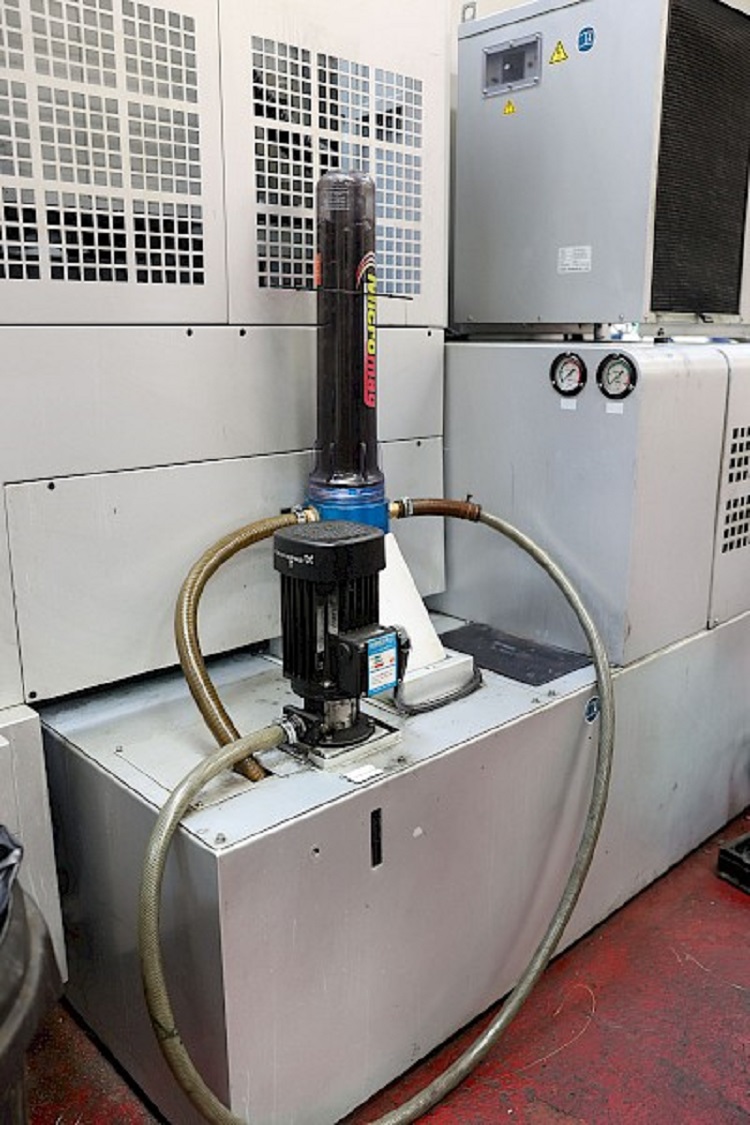 Eclipse Magnetics has installed its Micromag MM20 magnetic filter into a Bowers Group Sodick SL400Q EDM machine to help improve filtration of dielectric fluid.
Electrical discharge machining (EDM) uses thermal energy to remove material from a workpiece, rather than mechanical force, offering significantly higher accuracy and more intricate cuts with a higher-quality surface finish.
However, EDM machining often comes with significant problems for manufacturers, one of which is dirty dielectric fluid. Contaminated dielectric fluid can result insecondary sparking, generating a high level of energy wastage. This significantly slows the cutting speed of the machine and occurs when particles, even those just microns in size, are left to circulate in the fluid, delivering lower quality and rejected parts.
Eclipse Magnetics' Micromag MM20 ensures the dielectric fluid is kept as clean and efficient as possible. The compact filter allows fluid to pass around its centrally mounted Neodymiumcore, capturing even the finest ferrous particles.
Since installing the MicroMag to the Sodick SL400Q, Bowers Group has found that its production rates are higher and the surface quality of the part has improved.