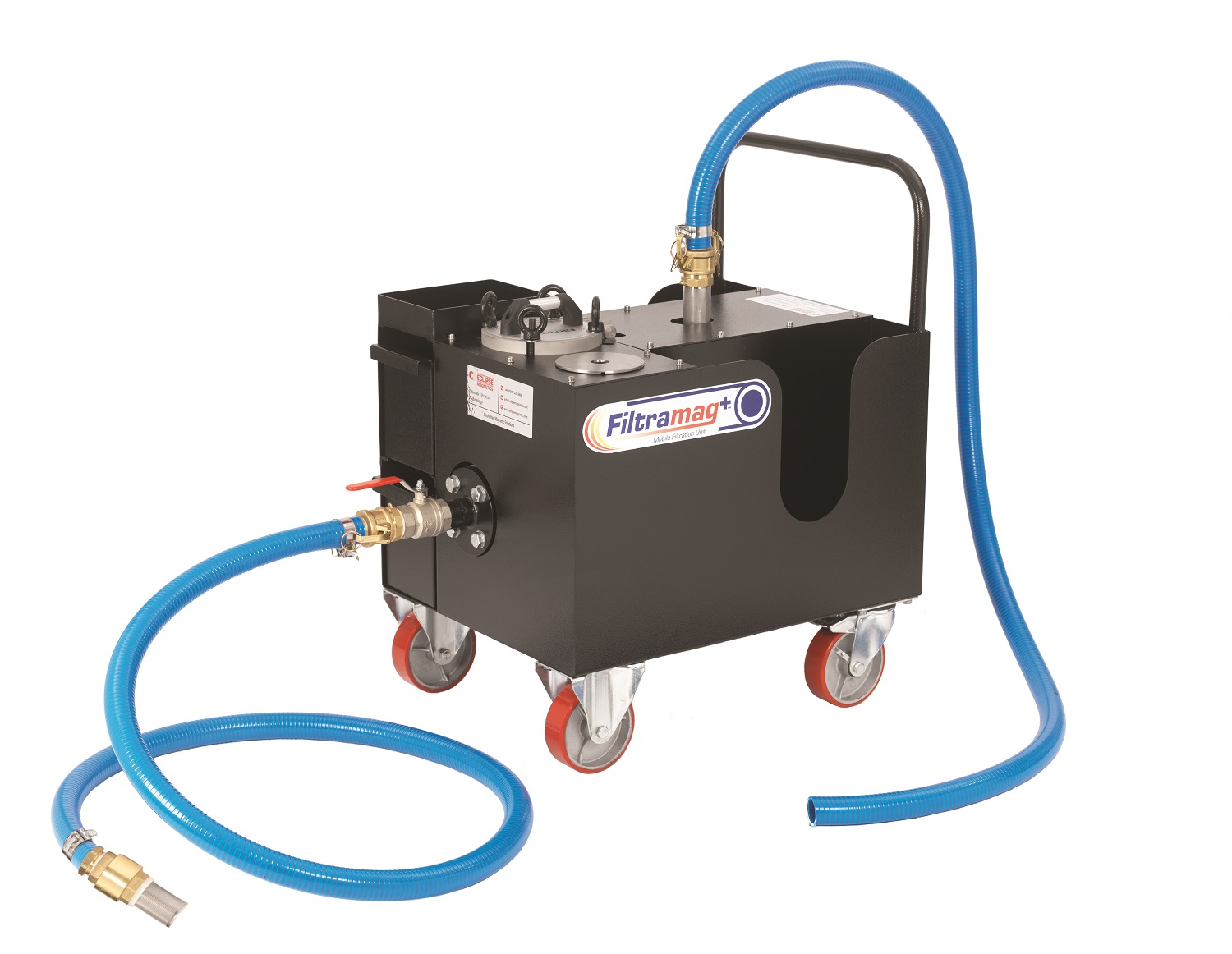 Eclipse Magnetics has launched a new addition to its range of advanced magnetic filtration systems, the FiltraMag+ Mobile Unit, an off-line filtration system designed for cleaning oils and coolants.
The mobile filtration unit features the FiltraMag+ magnetic filter in a plug and play unit, offering sub-micron filtration that can be moved from machine to machine. The FiltraMag+ mobile unit has an integral pump, a spare magnetic core and connection hoses. It provides 24-hour, 7-day a week operation and features an integral cleaning station with built in waste containers to collect ferrous contamination for recycling.
The Filtramag+ mobile filtration unit is designed for a variety of applications including ferrous machining processes, tank draining and cleaning, overnight fluid cleaning, additional filtration and incoming fluid inspection. The high magnetic strength 11,000 gauss version of the unit is also suitable for carbide or cast-iron applications.
As a complete package, the Filtramag+ mobile unit includes the sub-micron performance FiltraMag+ filter, circulation pump, waste clean-off station, portable housing and inlet and outlet hoses.