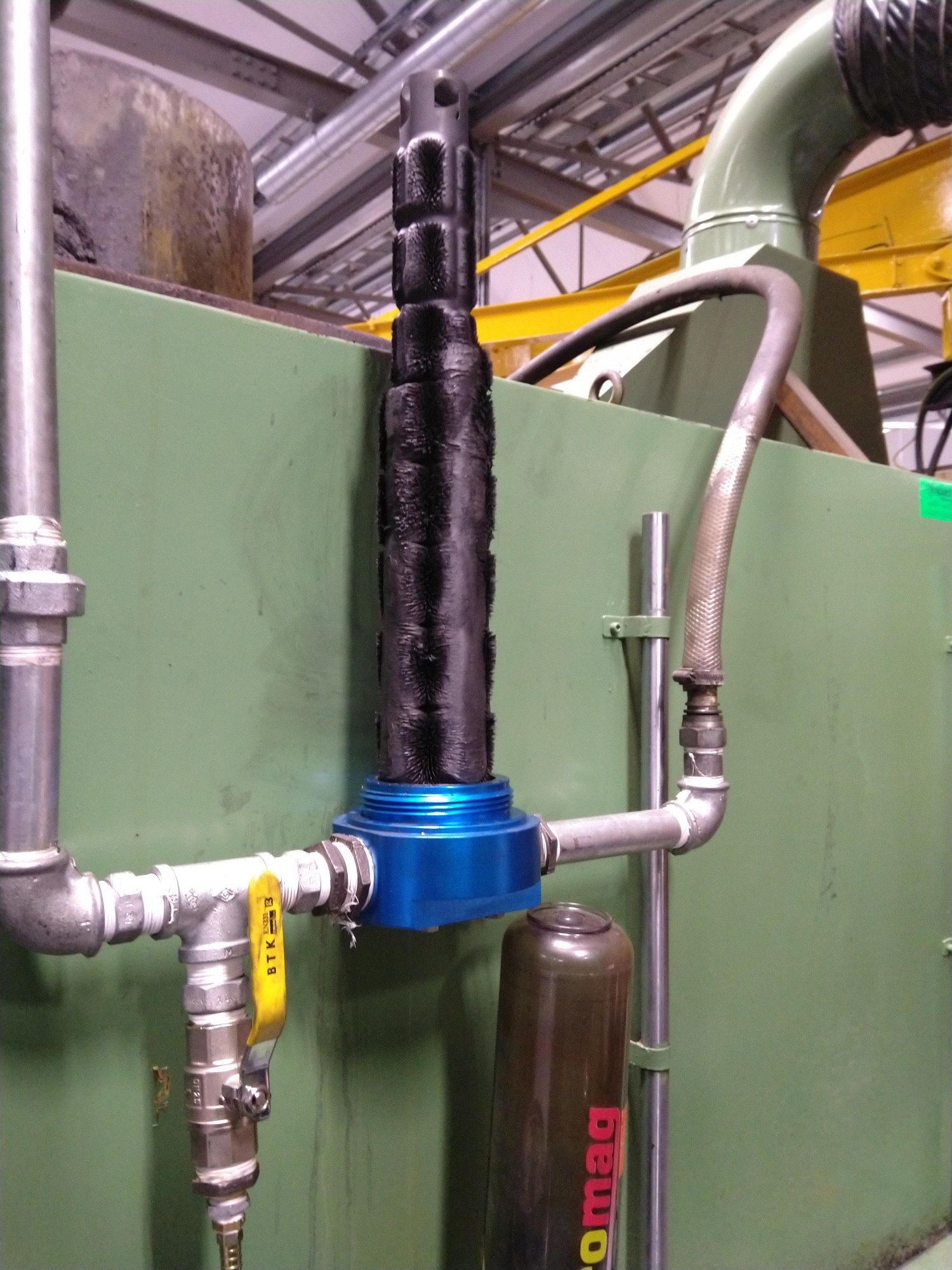 Q8Oils has recently installed an Eclipse Magnetics MicroMag MM20 in-line, prior to fluid delivery, to bolster the filtration system of a grinding machine at an industrial brake manufacturer.
Q8Oils, which provides oils, lubricants and solutions to the automotive and metalworking industries, was exploring new methods to improve the productivity of their client Twiflex's grinding machine which grinds cast iron and steel, as well as looking for effective improvements to its metalworking filtration processes.
Whilst paper filters, can offer an effective barrier against larger particles, smaller ferrous particles can still pass through with the fluids, leading to a significant reduction in tool life expectancy.
Q8Oils regularly installs Eclipse Magnetics products to a number of their customers' metalworking tools, and on this occasion, in addition to the use of their Berlioz XRS synthetic grinding fluid, it installed an Eclipse Magnetics MicroMag MM20. It has a high-intensity magnetic core and fluid flow path and so captures almost 100% of ferrous contamination from metalworking fluids.
One month after installation of the MM20 with intermittent usage, the filter had caught over 2kg of ferrous materials.