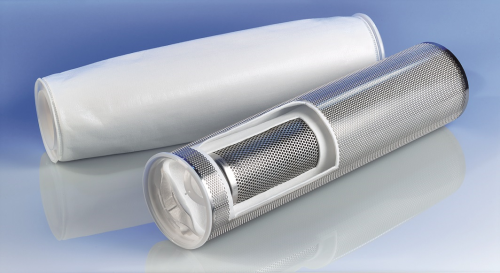 The exhibition program includes diverse and effective filtration solutions to remove solids and oil from paint, coatings, varnishes, adhesives, sealants, additives and printing inks for more efficient production lines, less maintenance downtime and reduced waste. On show from Eaton's is the company's TOPLINE single bag filter housing. It is designed for a variety of applications and features a side inlet, flow-through top for filter bag change-outs and provides sealing of the filter bag to help prevent product loss.
Paints, coatings & varnishes
To meet the special filtration requirements of paints, coatings and varnishes in the automotive industry, it can be equipped with high-strength filter bags from the LOFCLEAR 100 (Automotive) range. When used with Eaton's HAYFLOW filter elements or MAX-LOAD pleated filter bags, the number of change-outs can be reduced, resulting in improved operating efficiencies, reduced operation costs, and reduced waste volume. Eaton will also showcase its strainer family for processes where a complete shutdown is not an option. According to the manufacturer, the range of MCF mechanically cleaning filters reduces product loss, requires minimal operator intervention, improves flow consistency and features continuous operation even during cleaning cycles.
Removal of entrained solids
The Model 2596 automatic self-cleaning strainer is a motorized unit designed to continuously remove entrained solids from liquids and pipeline systems, prevent damage to expensive pipeline system components, lower energy consumption, and minimize maintenance costs.
With no media disposal or emissions, it supports sustainable business practices. In Eaton's Model 53BTX duplex strainer systems the flow can be switched from one basket chamber to the other allowing one basket to be cleaned or changed during filtration.