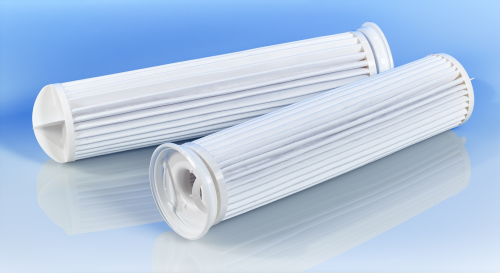 One of the highlights is Eaton's MAX-LOAD™ pleated filter bag, which helps reduce maintenance, downtime and related costs while increasing operator safety by reducing the number of filter bag change-outs.
Also on display is the TOPLINE™ single bag filter housing with optimum sealing of the filter bags in demanding filtration applications and the high-volume MAXILINE™ multi-bag filter housing, for processes that need frequent and safe filter bag change-outs.
Eaton says its range of automatic self-cleaning filters reduces product loss, requires minimal operator intervention and improves flow consistency. The Mechanically Cleaned Filters (MCF) feature the fastest cleaning action of the mechanically cleaned family. Eaton says the Mechanically Cleaned Filter DCF-series operates at a consistently low differential pressure and delivers simple, reliable operation in which a low initial investment is a key driving factor.
In addition, Eaton is presenting filtration systems and housings for its ranges of filter sheets, stacked disc cartridges and filter cartridges.
Another highlight on the booth is Eaton's hydraulic and lubrication oil product line, which includes filters, filter elements and contamination control systems for a process's hydraulic system.