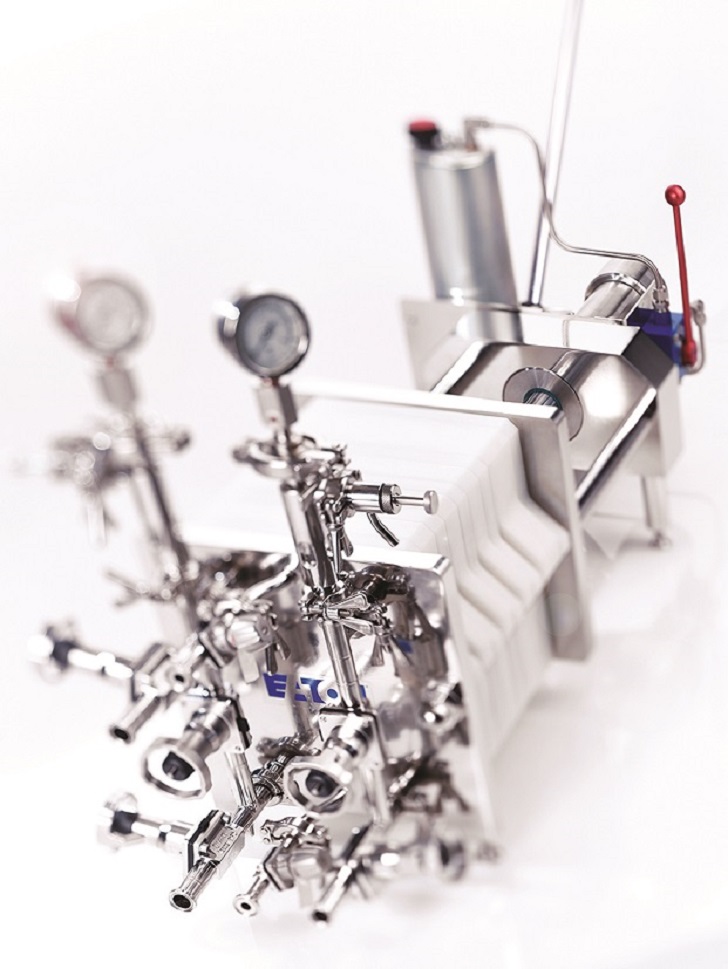 Energy management company Eaton's Filtration Division will present its new range of MAX-LOAD™ coreless filter bags, the BECO® depth filters as well as filters and filter elements for use in hydraulic systems at ACHEMA on 11-15 June.
The MAX-LOAD coreless filter bags are made of melt-blown material and are suitable for applications involving high retention ratings, such as water treatment, filtration of bulk and fine chemicals or metal cleaning. The rigid, graduated material structure has a depth of over 18 mm and therefore offers a protective shield against hard, metallic, as well as deformable, gel-like contaminants. For widely varying operating conditions, reliability can be increased through an outer mesh cover of polyamide 6.6 with a thickness of 10 μm.
For industrial processes, Eaton will present TOPLINE™ single bag filter housings made of corrosion- and temperature-resistant nickel alloy using cast components, a new range of filter cartridges, as well as the MCF automatic filter series.
In the life sciences sector, the focus will be on the BECODISC® range of products consisting of standard and specialized stacked disc cartridges. Part of the exhibit will also be devoted to the BECO INTEGRA DISC™ housing with raised edges and quick closure device. Easy to use when switching out stacked disc cartridges, it is designed for complex applications in processes involving fine chemical or pharmaceutical products. The enclosed BECO INTEGRA PLATE™ EP plate and frame filter comes in five sizes, ranging from 200 mm to 1000 mm.
Products for the hydraulic filtration segment include a variety of hydraulic filters, filter elements, EasyFit™ exchange filter elements, said to be compatible with most competing systems, and the CCS4 contamination control system. The condition monitoring system measures the condition of oil in hydraulic systems in order to prevent damage and to ensure compliance with standards.