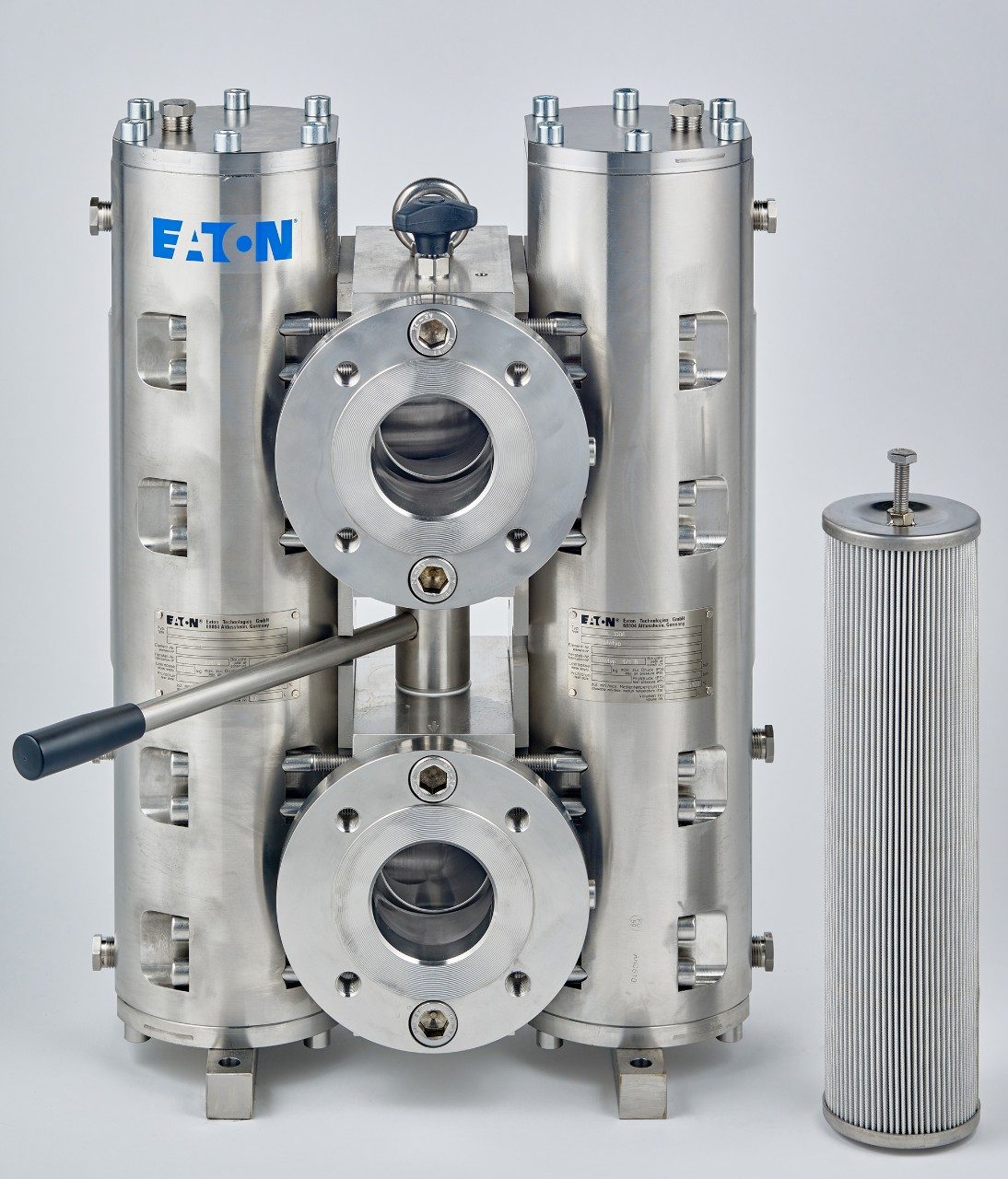 The Filtration Division of energy management company Eaton has redesigned its EDA series of duplex pressure filters, making them up to 30% smaller and lighter than the previous series.
By direct mounting the switchgear to the pressure vessels the new EDA requires less space and is up to 216 lbs (98 kg) lighter on the EDA 1006 series.
Available in five different sizes from EDA 106, 256, 406 and 636 to 1006 with flow capacities up to 265 gpm (1000 l/min), the in-line mounted stainless-steel filters have a maximum working pressure of 580 psi (40 bar) and operate from 14 to 212°F (-10 to +100°C). In a Siberian application Eaton was even able to modify the EDA filters for temperatures as low as -58°F (-5 °C).
The redesigned filters are for use in offshore, marine, and steel mill applications and can operate continuously. When a filter element change-out or service is required, the filtration flow can be diverted from one side to the other. A pressure equalisation system assures consistent pressure of the oil or lubricant during the transfer of flow.