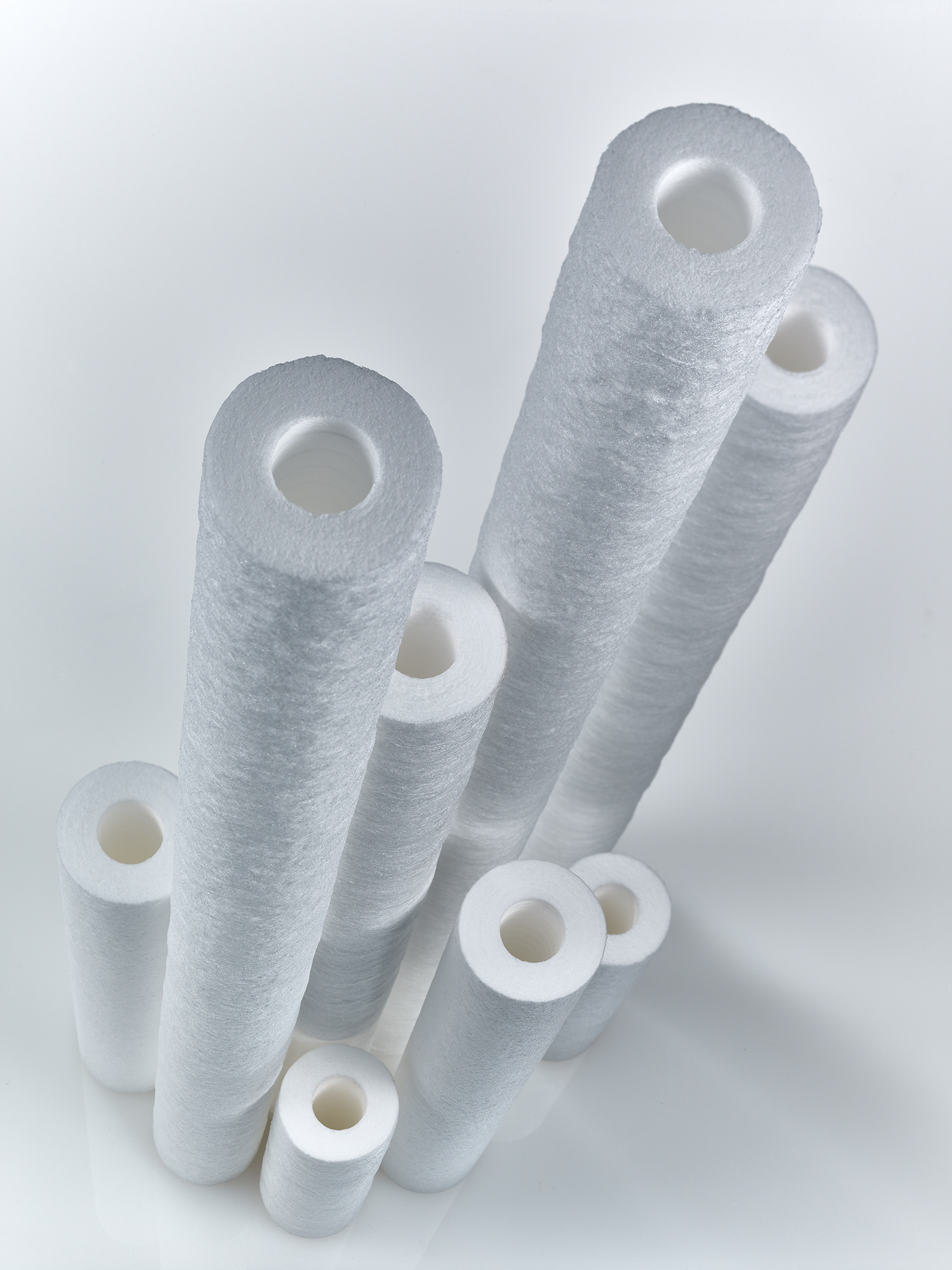 The Filtration Division of power management company Eaton has announced the launch of its LOFTREXNylon melt-blown depth filter cartridge designed for high temperatures and chemical exposure.
Responding to the market's demand for high-temperature and chemical resistant filter cartridges, the new cartridge can handle high operating temperatures at 248°F (120°C) and has high levels of organic solvent resistance.
Designed for use with filtration in adhesives, coatings, inks, solvents, and waxes manufacturing processes, the filters are manufactured from a nylon 6.6 polymer filter material using melt-blown technology.  The Loftrex Nylon filter cartridge has a large void volume of space to capture particles due to the layering of the fibres during the manufacturing process. Then particles of varying sizes are captured at different points in the filter matrix because the  Loftrex Nylon filter cartridge is a graded density filter. Large particles are captured at the outer part of the filter and fine particles are captured near the core.
The  Loftrex Nylon filter cartridge also has a smooth surface resulting in a significantly lower chance of any fibre migration. Fibres released from filters during process conditions can cause contamination.